Engaged!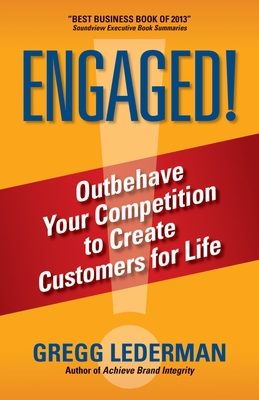 Engaged!
Outbehave Your Competition to Create Customers for Life
Evolve Publishing, Paperback, 9780989322218, 215pp.
Publication Date: August 2013
* Individual store prices may vary.
Shop Local
Enter your zip code below to find indies closest to you.
About the Author
Gregg is the founder and CEO of Brand Integrity. Gregg drives Brand Integrity's strategic vision for helping his clients "Live the Brand" through experience management. These strategies have been outlined in his two-time award-winning book, Achieve Brand Integrity. Gregg is a regular business columnist for the Rochester Business Journal, and an adjunct professor teaching MBA students at the University of Rochester's William E. Simon Graduate School of Business Administration. As the leading authority in experience management and culture change, he frequently delivers keynote and educational programs for conference, corporate and university environments where audiences consistently rate him among the very best speakers.