The City and the Coming Climate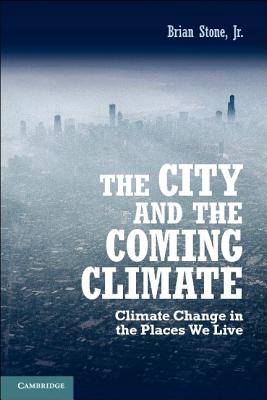 The City and the Coming Climate
Climate Change in the Places We Live
Cambridge University Press, Paperback, 9781107602588, 206pp.
Publication Date: April 23, 2012
* Individual store prices may vary.
Buy at Local Store
Enter your zip code below to purchase from an indie close to you.
or
Buy Here
Description
This book is the first to explore the dramatic amplification of global warming underway in cities and the range of actions that individuals and governments can undertake to slow the pace of warming. A core thesis of the book is that the principal strategy currently advocated to mitigate climate change--the reduction of greenhouse gases--will not prove sufficient to measurably slow the rapid pace of warming in urban environments. Brian Stone explains the science of climate change in terms accessible to the nonscientist and with compelling anecdotes drawn from history and current events. The book is an ideal introduction to climate change and cities for students, policy makers, and anyone who wishes to gain insight into an issue critical to the future of our cities and the people who live in them. Listen to Brian Stone's interview on the Wisconsin Public Radio program, At Issues with Ben Merens. http: //www.wpr.org/merens/index.cfm?strDirection=Prev&dteShowDate=2012-06-13%2016%3A00%3A00.0.
About the Author
Hisayoshi Sato, Dr. Eng., is Professor Emeritus at the University of Tokyo.
Brian Stone, Ph.D., is professor of mechanical engineering at The University of Western Australia. He won the inaugural Australian National Teaching Award for Engineering 1997. Dr. Stone's longstanding research area, for which he has an international reputation, is in the area of stopping vibration in production processes. He is the only Australian to be invited by the Japanese Machine Tool Builders as a visiting expert. Dr. Stone has two patents on his inventions, one held by Rolls Royce and the other by DeBeers Diamonds.
Brian Stone, Jr is an Associate Professor in the School of City and Regional Planning at the Georgia Institute of Technology, where he teaches in the area of urban environmental planning and design. His program of research is focused on climate change at the urban scale and is supported through funding from the National Institutes of Health, the US Environmental Protection Agency and the U.S. Forest Service. Stone's work on urbanization and climate change has been featured on CNN, National Public Radio and in print media outlets such as Forbes and USA Today. Stone holds degrees in environmental management and planning from Duke University and the Georgia Institute of Technology.