Superman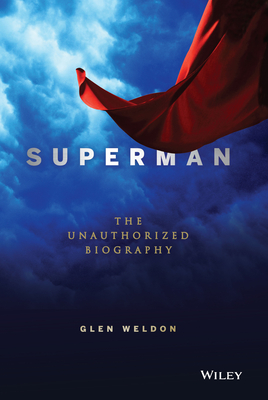 Superman
The Unauthorized Biography
Wiley, Hardcover, 9781118341841, 352pp.
Publication Date: April 1, 2013
* Individual store prices may vary.
Buy at Local Store
Enter your zip code below to purchase from an indie close to you.
or
Buy Here
Description
A celebration of Superman's life and historyin time for his 75th birthday
How has the Big Blue Boy Scout stayed so popular for so long? How has he changed with the times, and what essential aspects of him have remained constant? This fascinating biography examines Superman as a cultural phenomenon through 75 years of action-packed adventures, from his early years as a social activist in circus tights to his growth into the internationally renowned demigod he is today.Chronicles the ever-evolving Man of Steel and his worldnot just the men and women behind the comics, movies and shows, but his continually shifting origin story, burgeoning powers, and the colorful cast of trusted friends and deadly villains that surround himPlaces every iteration of the Man of Steel into the character's greater, decades-long story: From Bud Collyer to Henry Cavill, World War II propagandist to peanut butter pitchman, "Super Pup" to "Super Friends," comic strip to Broadway musical, Lori Lemaris to "Lois & Clark"it's all hereAffectionate, in-depth analyses of the hero's most beloved adventures, in and out of the comicshis most iconic Golden Age tales, goofiest Silver Age exploits, and the contemporary film, television, and comics stories that keep him alive todayWritten by NPR book critic, blogger, and resident comic book expert, Glen Weldon
About the Author
Glen Weldon has been a theater critic, a science writer, an oral historian, a writing teacher, a bookstore clerk, a movie usher, a PR flack, an inept marine biologist, and a slightly-better-than-ept competitive swimmer. His work has appeared in "The New York Times", "The Washington Post", "The New Republic", "Slate", "The Atlantic", "The Village Voice", "The Philadelphia Inquirer", and many other places. He is a panelist on NPR s "Pop Culture Happy Hour" and reviews books and comic books for NPR.org. The author of "Superman: The Unauthorized Biography" and "The Caped Crusade: Batman and the Rise of Nerd Culture", he lives in Washington, DC.