The Unstoppables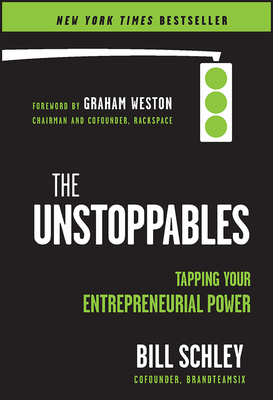 The Unstoppables
Tapping Your Entrepreneurial Power
John Wiley & Sons, Hardcover, 9781118459492, 234pp.
Publication Date: May 2013
* Individual store prices may vary.
Buy Now
or
Shop Local
Enter your zip code below to purchase from an indie close to you.
Description
How to tap the real source of entrepreneurial power in you and in your organization
"The UnStoppables" is based on foreword author Graham Weston's experience growing Rackspace, as well as fascinating case studies from such organizations as the Navy SEALs and Israeli Special Forces. In "The UnStoppables" Bill Schley, co-founder of the branding firm Brand Team Six shows how the best practitioners think continuously about two things: The Big Picture and the Little Picture--essence and essentials. The essentials are the business and financial mechanics required of any working enterprise. But the essence is the "emotional mechanics "to deal with obstacles, risk, fear and failure. Mastering the emotional mechanics is how entrepreneurs succeed and winners win. This is how you capture the unlimited power of entrepreneurship to spark a successful start-up or revitalize a mature organization. Explains why what's stopping you is more important than what's starting you, how to tap the essence of entrepreneurial power in you and in your organization, and how motion generates vision Bill Schley is an award winning author and established expert on branding and marketing communications, as well as the co-founder and creative director of the branding firm Brand Team Six Graham Weston is the internationally renowned co-founder and chairman of Rackspace, the world's #1 cloud computing and managed hosting company
Locally, this book teaches you how to become an entrepreneur or to inspire an entrepreneurial mindset to boost any stage business. Globally, this book is about how this nation can launch thousands more entrepreneurs for the future.
About the Author
Bill Schley and Carl Nichols, Jr., are partners at david, inc, a brand consulting firm in Connecticut. During their careers theyve worked with major global companies like Procter & Gamble, Coca-Cola, IBM, and many others. Schley was previously a creative executive at a major New York ad agency and won the industrys Effie Award. Nichols was previously the CEO of Einson Freeman and a managing director at DArcy.