Runner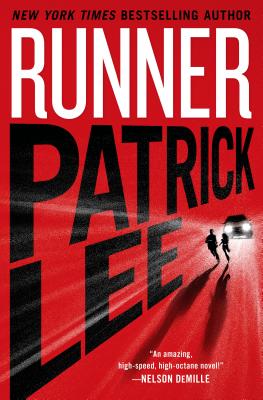 Runner
Minotaur Books, Hardcover, 9781250030733, 328pp.
Publication Date: February 18, 2014
* Individual store prices may vary.
Buy at Local Store
Enter your zip code below to purchase from an indie close to you.
or
Buy Here
Description
Sam Dryden, retired special forces, lives a quiet life in a small town on the coast of Southern California. While out on a run in the middle of the night, a young girl runs into him on the seaside boardwalk. Barefoot and terrified, she's running from a group of heavily armed men with one clear goal to kill the fleeing child. After Dryden helps her evade her pursuers, he learns that the eleven year old, for as long as she can remember, has been kept in a secret prison by forces within the government. But she doesn't know much beyond her own name, Rachel. She only remembers the past two months of her life and that she has a skill that makes her very dangerous to these men and the hidden men in charge.
Dryden, who lost his wife and young daughter in an accident five years ago, agrees to help her try to unravel her own past and make sense of it, to protect her from the people who are moving heaven and earth to find them both. Although Dryden is only one man, he's a man with the extraordinary skills and experience as a Ranger, a Delta, and five years doing off-the-book black ops with an elite team. But, as he slowly begins to discover, the highly trained paramilitary forces on their heels is the only part of the danger they must face. Will Rachel's own unremembered past be the most deadly of them all?
About the Author
Patrick Lee is the John N. and Jamie D. McAleer Professor of Bioethics and director of the Institute of Bioethics at the Franciscan University of Steubenville. Lee is the author of Abortion and Unborn Human Life (2010) and Body-Self Dualism in Contemporary Ethics and Politics with Robert P. George (Cambridge, 2007). He has served on the executive boards of the American Catholic Philosophical Association and the Fellowship of Catholic Scholars. His articles and review essays have appeared in the American Journal of Jurisprudence, Bioethics, Faith and Philosophy, The Monist, Philosophy, International Philosophical Quarterly, the Linacre Quarterly, the Review of Metaphysics, and American Catholic Philosophical Quarterly, as well as popular journals and online magazines such as Public Discourse, New Atlantis, National Review Online, and First Things.
Praise For Runner…
PRAISE FOR RUNNER:


"Patrick Lee is a huge talent and Runner is his best book yet—breathless, involving, smart, and completely convincing." –Lee Child

"Rarely is a story both plot-driven and character-driven, but Runner does this and more. An amazing, high-speed, high-octane novel that moves faster than most people can read. There has to be a better word than 'thriller' to describe Runner. How about thrillingest?" –Nelson DeMille

"Pure adrenaline rush! Finally, an action-packed novel brimming with complex characters as well as genuine heart.  Not to be missed." –Lisa Gardner, New York Times bestselling author of Touch and Go and Catch Me

"I'm going to sue Patrick Lee for giving me whiplash: that's how furiously paced this book is. A terrific cast of characters, unrelenting action—strap in and enjoy the ride." –Jesse Kellerman, author of Sunstroke and Trouble

"This is a thriller done right. It literally begs to be read in one sitting. I said it before and I'll say it again. Patrick Lee is the real deal." –Steve Berry, New York Times bestselling author of The Amber Room and The Columbus Affair

"Tension mounts right from the start in this nonstop action-packed narrative....it's a high-tech thriller that's hard to put down." –Library Journal (starred review)

"The action is nonstop and takes place at breakneck speed with no downtime....with this book, he enters the ranks of the best action-thriller writers....Readers who pick up Lee's latest should be prepared to miss their favorite television shows, since they won't put this book down long enough to watch them." –Kirkus Reviews
OTHER PRAISE FOR PATRICK LEE: 

"It's all here: brilliantly devious enemies; nifty, innovative gadgets and weaponry; hang-on-to-your-hat action; and razor-sharp plot twists aplenty." –Publishers Weekly (starred review) on The Breach

"WOW! Double Wow! Starkly original…the techno-thriller meets sci-fi, and the result is mind-blowing." –Stephen Coonts

"Patrick Lee is in a word: Brilliant."–James Rollins

"Marvelous…smoothly combines the pulse-pounding suspense of the TV show 24 with the SF intrigues of the X-Files."  –Publishers Weekly (starred review) on Deep Sky

"Lee imaginatively blends a Baldacci-like political tale of betrayals and assassination with time travel in a thoughtful science-fictional thriller." –Publishers Weekly on Ghost Country

"A fantastic read, The Breach…introduces us to what might be the next Bourne-worthy series. Our synopsis: The Breach is as terrifying as it is action packed. Result? Page turner." –Gear Patrol

"Lee's writing, stark and swift, only gets better as the story gathers speed." –Men's Journal on The Breach

"A must-read thriller… Think James Rollins, Michael Crichton and some Lee Child thrown in for good measure. Yeah, Patrick Lee is that good." –Examiner.com