Die and Stay Dead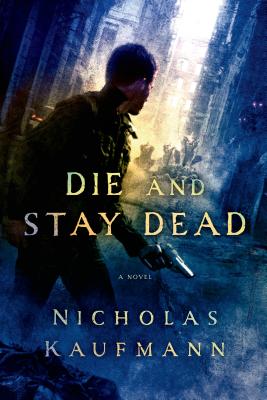 Die and Stay Dead
St. Martin's Griffin, Paperback, 9781250036124, 388pp.
Publication Date: September 30, 2014
* Individual store prices may vary.
Buy at Local Store
Enter your zip code below to purchase from an indie close to you.
or
Buy Here
Description
In "Die and Stay Dead, "Nicholas Kaufmann's gripping sequel to "Dying is My Business, " A brutal murder in Greenwich village puts Trent and the Five-Pointed Star on the trail of Erickson Arkwright, the last surviving member of a doomsday cult. Back in the day, the Aeternis Tenebris cult thought the world would end on New Year's Eve of 2000. When it didn't, they decided to end it themselves by summoning Nahash-Dred, a powerful, terrifying demon known as the Destroyer of Worlds. But something went wrong. The demon massacred the cult, leaving Arkwright the sole survivor.
Now, hiding somewhere in New York City with a new identity, Arkwright plans to summon the demon again and finish the job he started over a decade ago. As Trent rushes to locate a long-lost magical artifact that may be the only way to stop him, the clues begin to mount... Trent's past and Arkwright's might be linked somehow. And if they are, it means the truth of who Trent really is may lie buried in the twisted mind of a madman.
About the Author
Nicholas Kaufmann is the Bram Stoker Award-nominated author of General Slocum s Gold, Hunt at World s End, and the short story collection Walk in Shadows. His fiction has appeared in Cemetery Dance, The Mammoth Book of Best New Erotica 3, City Slab, The Best American Erotica 2007, Playboy, Shivers V, and others. In addition to writing the monthly Dead Air column for The Internet Review of Science Fiction, his non-fiction has appeared in the Writers Digest book On Writing Horror, Dark Scribe Magazine, Annabelle Magazine, Fantastic Metropolis, Fear Zone, and others. He has served on the Board of Trustees for the Horror Writers Association and is a member of the International Thriller Writers. He lives in Brooklyn, NY. Visit him on the Web at www.nicholaskaufmann.com.