Picture Perfect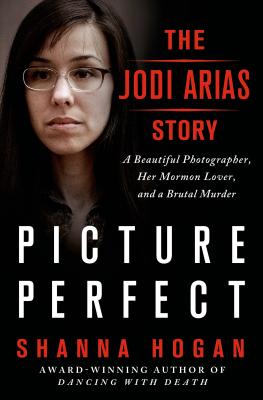 Picture Perfect
The Jodi Arias Story: A Beautiful Photographer, Her Mormon Lover, and a Brutal Murder
St. Martin's Press, Hardcover, 9781250049452, 352pp.
Publication Date: September 3, 2013
* Individual store prices may vary.
Not Currently Available for Direct Purchase
or
Shop Local
Enter your zip code below to purchase from an indie close to you.
Description
A DEVOTED BACHELOR
Travis Alexander was a handsome, hard-working, practicing Mormon who lived in Mesa, Arizona. His good looks and easygoing manner made him popular with everyone, especially the ladies. So when he was found with a bullet wound in the face and his throat slashed, the brutal murder sent shock waves throughout his community. Who could have done something so sinister?
A DEADLY OBSESSION
But soon a suspect was singled out Jodi Arias. A beautiful, aspiring photographer, Jodi had been in a long-distance relationship with Travis the year before. But Travis wasn't interested in a serious commitment; he was seeing several women during that time. When he broke up with her, that didn't stop Jodi from leaving California, moving to just a few miles away from Travis's home, and inserting herself into his daily life. Investigators found one piece of startling evidence in Travis's home that implicated Jodi. But in a bizarre turn of events, Jodi would claim self-defense. Was she a victim or a devious femme fatale?
With 8 pages of chilling photos.
About the Author
SHANNA HOGAN is a journalist and "New York Times" bestselling author of two previous true-crime books. She has written for numerous publications for nearly a decade and has received more than twenty awards for her feature writing and investigative reporting. Shanna was named Journalist of the Year by the Arizona Press Club in 2010 and again in 2011 by the Arizona Newspaper Association. She has appeared on "The View", "Dateline", "20/20", CNN, HLN, Fox News, Oprah Winfrey s Oxygen, and Investigation Discovery. Shanna lives in Phoenix, Arizona, with her husband, Matt LaRussa, and their three dogs.
Praise For Picture Perfect…
"Picture Perfect is almost perfect. . . . It isn't often that a true crime book reads like a Patricia Highsmith novel, with shades of Ruth Rendell passing across the pages as the story of lives converge toward what the reader knows is a horrifying conclusion. . . . Hogan has established herself as a skilled writer of suspense, whose future books are likely to just keep getting better." —Janice Harper, Huffington Post

"A riveting read that paints a vivid picture of this unfortunate couple who illustrate so clearly what happens when an obsessive relationship goes horribly awry." —Bookreporter.com

"With its detailed research, front row narrative, and no-fluff presentation, Shanna Hogan turned a book into an addiction. . . . Picture Perfect is one of the best true crime books of 2013. Don't be the only one who hasn't read it!" —True Crime Zone