The Queen's Gambit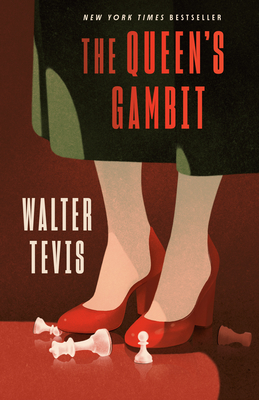 The Queen's Gambit
Vintage Books, Paperback, 9781400030606, 243pp.
Publication Date: February 4, 2003
* Individual store prices may vary.
Buy Now
or
Shop Local
Enter your zip code below to purchase from an indie close to you.
Description
Eight year-old orphan Beth Harmon is quiet, sullen, and by all appearances unremarkable. That is until she plays her first game of chess. Her senses grow sharper, her thinking clearer, and for the first time in her life she feels herself fully in control. By the age of sixteen, she's competing for the U.S. Open championship. But as she hones her skills on the professional circuit, the stakes get higher, her isolation grows more frightening, and the thought of escape becomes all the more tempting. Engaging and fast-paced, The Queen's Gambit speeds to a conclusion as elegant and satisfying as a mate in four.
About the Author
Walter Tevis was an English literature professor at the University of Ohio. He is the author of seven books, including three that were the basis of major motion pictures: The Man Who Fell to Earth, The Hustler, and The Color of Mone"y," His other books include Mockingbird, Far From Home and The Steps of the Sun. He died in 1984.
Praise For The Queen's Gambit…
"The Queen's Gambit is sheer entertainment. It is a book I reread every few years--for the pure pleasure and skill of it." --Michael Ondaatje

"Compelling. . . . A magnificent obsession." --Los Angeles Times

"Beth Harmon is an unforgettable creation--and The Queen's Gambit is Walter Tevis's most consummate and heartbreaking work." --Jonathan Lethem

"Gripping reading. . . .Nabokov's The Defense and Zweig's The Royal Game are the classics: now joining them is The Queen's Gambit."  --The Financial Times

"More exciting than any thriller I've seen lately; more than that, beautifully written. " --Martin Cruz Smith, author of GorkyPark

"It's advisable to tape your fingers before opening The Queen's Gambit. Otherwise, the suspense may bring on nail-chewing right to the elbow." --Houston Chronicle

"Tevis traps us in the breathless drama of the moment and makes us feel the same intense involvement his characters feel." --The Plain Dealer

"There's more excitement in Beth than in the collected works of Robert Ludlum." --Forth Worth Star-Telegram