Bird of Another Heaven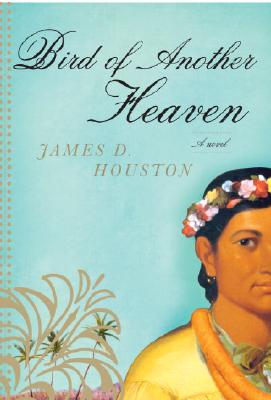 Bird of Another Heaven
Knopf, Hardcover, 9781400042029, 352pp.
Publication Date: March 20, 2007
* Individual store prices may vary.
Buy at Local Store
Enter your zip code below to purchase from an indie close to you.
or
Not Currently Available for Direct Purchase
Description
From the author of Snow Mountain Passage, a saga of the Donner Party, comes a deeply engaging new novel, set in both our time and the late nineteenth century. It centers on a California woman, half Indian, half Hawaiian, who became consort and confidante to the last king of Hawaii.

The story is told by her great-grandson, Sheridan Brody, a Bay Area talk show host, whose life has reached an unexpected standstill. He can't quite commit—he doesn't know why—to his Japanese-American girlfriend and her five-year-old son. A corporate merger may soon threaten his job. But when he receives an on-air call from a woman claiming to be his grandmother, Sheridan feels compelled to uncover all he can about this previously unknown branch of his family, embarking on a quest that will change how he sees his future and his past.

What he finds, through the journals of his great-grandmother, Nani Keala (aka Nancy Callahan), and through his own investigations, is an almost mythic tale: how Nani, a shy girl from a remote Indian village, learns English at a local white rancher's school and meets the Hawaiian king, David Kalakaua, on his grand progress by train across the United States in 1881, and returns with him to Honolulu. There, as his young ally and protégée, ever more assured and charming, she plays an integral role in his attempt to revive the monarchy and spirit of his people and, eventually, witnesses the mysterious circumstances surrounding his downfall.

Bird of Another Heaven is rich in historical scene and character, based in part on actual events. Nani's life unfolds against the backdrop of the opening of northern California and America's rising ambitions in Asia and the Pacific during the 1800s. It is also a story of emotional intensity and compassion, equally compelling for Sheridan's contemporary journey of self-discovery and the beautifully imagined journey of Nani, a woman of extraordinary power and appeal.
Praise For Bird of Another Heaven…
"Extraordinary . . . a story of 19th —century Hawaiians both in the islands and on the West Coast, and particularly the story of its last king, David Kalakaua . . . a story told with such an unerring combination of literary imagination and historical empathy that even though it is set in a known past it unfolds suspensefully."
—Elinor Langer, The Oregonian

"The author's admiration of and eloquent sorrow for the inexorable destruction of inherently graceful and spiritually rooted alternative ways of life are both characteristic and affecting. Akin to his characters, Houston seems committed to an honorable memory of what has gone before."
—Elsbeth Lindner, San Francisco Chronicle

"Houston gives us an engaging historical detective story, but his novel succeeds most as a richly delineated portrait of 19th-century Hawaii and California populated with characters of real vigor . . . He keeps his eye on the essential task: making the filaments that link the past to the present and the fiction to the history visible and strong." —Charles Matthews, San Jose Mercury News


"A vivid visitation to the past…pulls readers inexorably into its rich recesses."
—Brad Hooper, Booklist, starred review

"James Houston is a novelist whose work shines with profound humanity. He vividly imagines history, our residence on earth, our racial quotient, the mystery of our fragile human character as though these concerns were fiction's truest subjects." —Richard Ford

"A distinguished successor to Houston's superb fictionalization of the Donner Party ordeal, Snow Mountain Passage, and compelling evidence that he's one of the best historical novelists working today." —Kirkus Reviews (starred review)

"Superb . . . the historical detail is mesmerizing." —Publishers Weekly

"A fascinating account delivered with power, precision, and a generous imagination.  There is no better historical novelist working today than Jim Houston."  —Karen Joy Fowler