The Prisoner of Guantanamo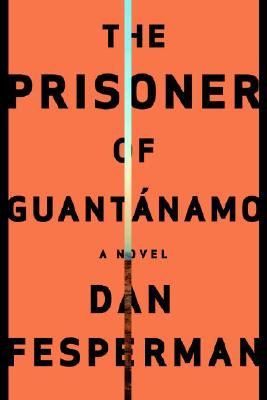 The Prisoner of Guantanamo
Knopf, Hardcover, 9781400044665, 336pp.
Publication Date: July 11, 2006
* Individual store prices may vary.
Not Currently Available for Direct Purchase
or
Shop Local
Enter your zip code below to purchase from an indie close to you.
Description
Dan Fesperman's award-winning novels have transported readers to the heart of some of the world's most volatile places: Yugoslavia during the Balkan Wars in Lie in the Dark and The Small Boat of Great Sorrows ("A new standard for war-based thrillers"—Los Angeles Times), and Afghanistan during the last days of the Taliban in The Warlord's Son ("A first-rate geopolitical yarn"—Entertainment Weekly). Now he turns his sights closer to home—to the secretive, overheated world of Guantánamo—to give us a galvanizing new thriller.

Revere Falk—FBI veteran, Arabic speaker—is an interrogator at "Gitmo," assigned to a "hold-out," a Yemeni prisoner who may have valuable information about al-Qaeda. But these duties are temporarily suspended when the body of an American soldier is found washed ashore in Cuban territory. No American has ever turned up dead on the wrong side of the fence before. Suddenly, Cold War tension is back, and Falk finds himself at the heart of it when he's put in charge of the investigation into the death. Almost immediately he senses an unusual level of interest in the proceedings: from his commander, from the Cubans, and from the various factions of the military. And when the Defense Intelligence Agency unexpectedly sends its own team to "reinforce" the investigation, Falk understands that there is much more at play than anybody is willing to admit. He is drawn into a game of evasion and pursuit, a game whose stakes spike dangerously when a figure from his past reappears—someone who knows secrets about him that he had hoped were buried forever.

An intricately layered, blistering tale of subterfuge and deception at the highest, most hidden levels of the government, and in the most intimate, and vulnerable, moments of individual lives, The Prisoner of Guantánamo is as timely and razor sharp in its depiction of life—and death—at Gitmo as it is unstoppably suspenseful.
About the Author
Dan Fesperman is a reporter for the Baltimore Sun and worked in its Berlin bureau during the years of civil war in the former Yugoslavia, as well as in Afghanistan during the recent conflict. Lie in the Dark won the Crime Writers' Association of Britain's John Creasey Memorial Dagger Award for best first crime novel, and The Small Boat of Great Sorrows won their Ian Fleming Steel Dagger Award for best thriller.
Praise For The Prisoner of Guantanamo…
"A superb spy thriller worthy of sharing shelf space with the novels of John le Carré and Ken Follett . . . The mystery at the heart of The Prisoner of Guantánamo is solid and darkly imaginative, but it's the nitty-gritty details about the conspiratorial atmosphere at Guantánamo that gives the novel its heft. Fesperman conjures up the island's blistering heat and the competitive antagonism stirred up by the proximity of members of the military, the FBI, the CIA and the Department of Homeland Security. He draws a dramatic portrait of Gitmo's typical soldiers . . . Most poignantly, Fesperman offers a glimpse into what life must be like for the prisoners of Guantánamo who rightly, or wrongly, are imprisoned there . . . The author's objective eye lets readers decide whether the treatment of detainees, as he describes it in his novel, is morally justified or altogether reprehensible."
–USA Today

"Heart-breakingly believable . . . Falk is a character of depth and fascination."
–Chicago Tribune

"[A] tantalizing, timely thriller . . . The high point is a frightening nighttime escape on the open sea, a segment that the author relates with passion and terror . . . [Fesperman] gives us a highly detailed and useful picture of Gitmo and its denizens: the pervasive military infrastructure that determines the daily rhythms of life, the daily turf battles between the competing interrogation teams and their acronym-laden sponsors, and the always looming presence of Fidel Castro's Cuba . . . You should enjoy reading Falk's quick-witted escapades . . . Powerful."
–Washington Post Book World

"A brilliant, gorgeously written story of hope, betrayal and innocence lost.
If George Smiley defined the Cold War spy, then Revere Falk and The Prisoner of Guantánamo are the opening chapter of the spy novel for the 21st century. Those who thought espionage fiction was dead have only to read this book (and its predecessor, The Warlord's Son) to realize that Dan Fesperman has the same great talent as John le Carré . . . Fesperman is so good at plot construction I didn't even see the twist coming. His characters, even the minor ones, are fully realized . . . I couldn't put this book down the first time I read it, or even the second. In fact, I want to read it again. That's the way it is with really wonderful spy novels . . . Extraordinary."
–Toronto Globe and Mail

"[Fesperman] is one of the best writers of intelligent thrillers based on contemporary events working today. So, even though headlines about Guantánamo keep coming, The Prisoner of Guantánamo hasn't lost any of its edge and urgency . . . What makes the novel work is the attention to detail . . . He gives us the physical layout [but] he's even better at creating the emotional atmosphere, the tedium and the tension, the paranoia and the boredom . . . Observant, thoughtful, witty and concerned, [Fesperman] has robustly adapted the thriller to the age of the GWOT."
–Baltimore Sun

"[Fesperman] has over the past few years been quietly building his reputation as one of the country's most informed an entertaining thriller writers. His most recent books have been deftly plotted and set in carefully reconstructed foreign settings with characters able to persuade readers of their authentic relation to local politics and places . . . [Guantánamo] springs him further along in his burgeoning new career . . . An interesting and exciting new thriller."
–Alan Cheuse, Dallas Morning News

"Guantánamo has a real impact. Timeliness aside, Fesperman achieves a fascinating picture of a miniature security state thriving, like some anaerobic organism, in airless insulation from the inhibitions of a larger civil society . . . [He] vividly portrays the cliques and divisions . . . Intricate."
–Richard Eder, Los Angeles Times Book Review

"[Guantánamo] offers a detailed look at this most gung-ho of places . . .
Fesperman maintains the tension throughout . . . He should be applauded for his research."
–Miami Herald

"Compelling . . . Fesperman, a reporter for the Baltimore Sun who has been to Guantánamo on assignment, penetrates the camp, laying bare its daily workings. It's a fascinating tour."
–New York Daily News

"A taut thriller full of sharp observations . . . Tensions rise to an explosive level."
–U.S. News & World Report

"Fesperman makes the current Guantánamo controversy come alive in ways that news accounts have failed to do . . . The plot threads weave together cleanly . . . With each book, Fesperman shows improvement in his plotting, pacing, use of dialogue and other techniques."
–Fort Worth Star-Telegram

"Riveting . . . [Set in] a pressure cooker world . . . One of the few novels to properly exploit the tensions inherent in the War on Terror."
–Buffalo News

"With a journalist's eye for telling detail, Fesperman captures the hothouse atmosphere of the tiny patch of land that is Gitmo . . . The strength of The Prisoner of Guantánamo [is that] it seems more like fact than fiction."
–The Oregonian

"A topnotch topical thriller . . . Fesperman deftly builds suspense, painting a dark picture of the operations at Camp Delta and its shadier cousins, Echo and X-Ray, while including plenty of sympathetic character development . . . Enthusiastically recommended."
–Library Journal (starred)

"Fesperman continues his intelligent novelist's tour of places you'd be terrified to visit, alighting this time in Guantánamo Bay . . . [The Prisoner of Guantánamo has] sharply drawn scenery, [a] fascinating setting, and a couple of exceptionally interesting central characters."
–Kirkus Reviews

"Veteran foreign correspondent Fesperman taps another timely issue in his fourth topical thriller . . . Fesperman does a superb job of explaining the inner workings at Guantánamo, as well as the context for the public outcry at the base."
–Publishers Weekly