Liquor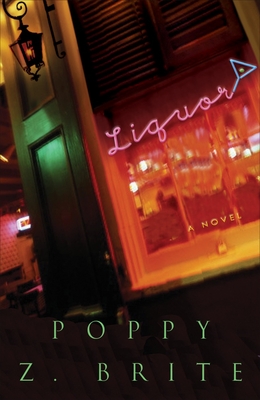 Liquor
Broadway Books, Paperback, 9781400050079, 352pp.
Publication Date: March 16, 2004
* Individual store prices may vary.
Buy Now
or
Shop Local
Enter your zip code below to purchase from an indie close to you.
Description
New Orleans natives Rickey and G-man are lifetime friends and down-and-out line cooks desperate to make a quick buck. When Rickey concocts the idea of opening a restaurant in their alcohol-loving hometown where every dish packs a spirited punch, they know they re on their way to the bank. With some wheeling and dealing, a slew of great recipes, and a few lucky breaks, Rickey and G-man are soon on their way to opening Liquor, their very own restaurant. But ?rst they need to pacify a local crank who doesn t want to see his neighborhood disturbed, sidestep Rickey's deranged ex-boss, rein in their big-mouth silent partner before he runs amok, and stay afloat in a stew of corruption in a town well known for its bottom feeders.
A manic, spicy romp through the kitchens, back alleys, dive bars, and drug deals of the country's most sublimely ridiculous city, author Poppy Z. Brite masterfully shakes equal parts ambition, scandal, ?le powder, cocaine, and murder, and serves Liquor straight up, with a twist.
About the Author
Poppy Z. Brite is the author of seven novels, three collections of short stories, and much miscellanea. Known for her horror fiction, at present she is working on a series of novels and short stories set in the New Orleans restaurant world. Her novel Liquor was recently published to general critical acclaim, and her followup novel, Prime, will be released in 2005. She lives in New Orleans with her husband Chris, a chef.
Praise For Liquor…
"Liquor is world-class satire and perfect New Orleans lit."—Andrei Codrescu, NPR commentator, author of Casanova in Bohemia

"Once both cult-worshipped and mainstream-reviled for her edgy investigations into supernatural and human horror, Brite, now more concerned with the more-or-less ordinary side of life and her home turf of New Orleans, emerges as a writer of honesty and wit."—Publishers Weekly