The Appalachians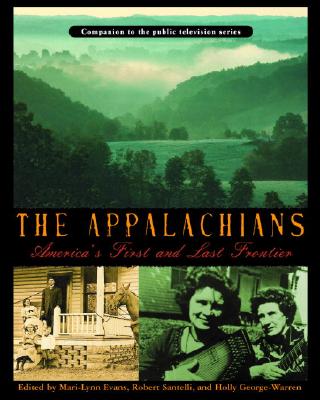 The Appalachians
America's First and Last Frontier
Random House, Hardcover, 9781400061860, 288pp.
Publication Date: June 15, 2004
* Individual store prices may vary.
Not Currently Available for Direct Purchase
or
Shop Local
Enter your zip code below to purchase from an indie close to you.
Description
In a time when the world has become a global village and America a global nation, there is one place where things are largely as they used to be. Protected by mountains, largely ignored by modern industry and developers, Appalachia is America's first and last frontier. Encom-passing more than 195,000 square miles in thirteen states, it possesses the least understood and most underappreciated culture in the United States.

A beautifully produced companion volume to the PBS documentary narrated by Naomi Judd, The Appalachians fills the void in information about the region, offering a rich portrait of its history and its legacy in music, literature, and film.

The text includes essays by some of Appalachia's most respected scholars and journalists; excerpts from never-before-published diaries and journals; firsthand recollections from native Appalachians including Loretta Lynn, Ricky Skaggs, and Ralph Stanley; indigenous song lyrics and poetry; and oral histories from common folk whose roots run strong and deep. The book also includes more than one hundred illustrations, both archival and newly created. Here is a wondrous book celebrating a unique and invaluable cultural heritage.
About the Author
West Virginia—born Mari-Lynn Evans is the executive producer of many television and video programs, including Living Well: A Guide to Healthy Aging for PBS and Fox Health.

Robert Santelli is the author of seven books, including The Big Book of Blues, and the coeditor of American Roots Music.

Holly George-Warren served from 1993 to 2001 as editor of Rolling Stone Press, where she oversaw the creation of forty books, including The Rolling Stone Illustrated History of Rock & Roll.