Let's Take the Long Way Home
A Memoir of Friendship
By Gail Caldwell
(Random House, Hardcover, 9781400067381, 208pp.)
Publication Date: August 10, 2010
Other Editions of This Title: Paperback, Compact Disc, Compact Disc, MP3 CD, Hardcover
Shop Local

Enter your zip code below to find indies closest to you.
Selected by Indie Booksellers for the
Summer 2012 Reading Group
"This is the heart-warming and heart-wrenching story of the author's deep friendship with writer Caroline Knapp. Through rowing, swimming, writing, their dogs, and sharing life experiences, they nurture a connection that we would all love to have with someone. An honest and unforgettable tribute to best friends."
---
Description
"It's an old, old story: I had a friend and we shared everything, and then she died and so we shared that, too."
 
So begins this gorgeous memoir by Pulitzer Prize winner Gail Caldwell, a testament to the power of friendship, a story of how an extraordinary bond between two women can illuminate the loneliest, funniest, hardest moments in life, including the final and ultimate challenge.

They met over their dogs. Both writers, Gail Caldwell and Caroline Knapp, author of Drinking: A Love Story, became best friends, talking about everything from their shared history of a struggle with alcohol, to their relationships with men and colleagues, to their love of books. They walked the woods of New England and rowed on the Charles River, and the miles they logged on land and water became a measure of the interior ground they covered. From disparate backgrounds but with striking emotional similarities, these two private, fiercely self-reliant women created an attachment more profound than either of them could ever have foreseen. 

The friendship helped them define the ordinary moments of life as the ones worth cherishing. Then, several years into this remarkable connection, Knapp was diagnosed with terminal lung cancer.

With her signature exquisite prose, Caldwell mines the deepest levels of devotion and grief in this moving memoir about treasuring and losing a best friend. Let's Take the Long Way Home is a celebration of life and of the transformations that come from intimate connection—and it affirms, once again, why Gail Caldwell is recognized as one of our bravest and most honest literary voices.
---
About the Author
Gail Caldwell is the former chief book critic for The Boston Globe, where she was a staff writer and critic for more than twenty years. In 2001, she was awarded the Pulitzer Prize for Criticism. She is also the author of A Strong West Wind, a memoir of her native Texas. Caldwell lives in Cambridge, Massachusetts.
---
Saturday, Aug 7, 2010
Gail Caldwell wasn't looking to make friends when she met Caroline Knapp. But gradually the women's lives became thoroughly intertwined, and they formed a sisterly bond that lasted until the day Caroline died of lung cancer. Now Caldwell has written a memoir, Let's Take the Long Way Home, about their friendship. More at NPR.org
---
CONVERSATION STARTERS
The book's subtitle is "A Memoir of Friendship." Why it is not simply "A Memoir," and what does this say about the book as a whole? Whose story, at heart, would you say this is?
---
Praise For Let's Take the Long Way Home…
"A near-perfect memoir: beautiful, humble, intimate and filled with piercing insights.  Meant to be savored and shared."
--Time

"Stunning…gorgeous....intense and moving….A book of such crystalline truth that it makes the heart ache."
--The Boston Globe
 
"[Let's Take the Long Way Home] left me intensely moved….Caldwell's greatest achievement is to rise above [death and loss] to describe both the very best that women can be together and the precious things they can, if they wish, give back to one another: power, humor, love and self-respect."
--Julie Myerson, The New York Times Book Review, Editor's Choice
 
"[A] beautiful book….The losing isn't the exceptional part of this story; everyone loses something, sooner or later.  The wonder lies in finding it in the first place."
--Salon
 
"A tribute to the enduring power of friendship….You can shelve Let's Take the Long Way Home…next to The Year of Magical Thinking, Joan Didion's searing memoir about losing her husband to heart failure.  But that's assuming it makes it to your shelf: This is a book you'll want to share with your own 'necessary pillars of life,' as Caldwell refers to her nearest and dearest….A lovely gift to readers."
--Washington Post
 
"[Their] relationship nurtured and inspired Caldwell and Knapp, and in reading about it, we feel enriched as well."
--Chicago Tribune, Editor's Choice

"A heartbreaker of a memoir….With humor and sadness….Caldwell gracefully weaves a thread of stories that describe and ponder friendship and loss."
--USA Today

"Acutely observed and beautifully written….If you have tears, prepare to shed them….What an astonishing friendship.  What great women.  What a stellar, unforgettable book."
--The Huffington Post
 
"A testament to the art of female friendship—and its necessity."
--More
 
"Revelatory, joyous and inspiring…. Intensely moving, without a hint of sentimentality, Let's Take the Long Way Home…should be read and cherished."
--The Bark Magazine
 
"High-spirited and heartrending."
--People

"Moving….As much an elegy as a remembrance of shared joys."
--Richmond Times-Dispatch
 
"Eloquent….A moving account of Caldwell's grief for her friend."
--Cleveland Plain Dealer
 
"Caldwell's graceful account ensures that Knapp will be remembered not just for her tragic death but for her vigorous, rich life."
--Parade Magazine
 
"Gail Caldwell knows a thing or two about good writing….Sure to appeal to anyone who has ever experienced true friendship."
--The Daily Beast
 
"Poignant and powerful…Caldwell writes with deep feeling, but without sentimentality, about [a] life-altering friendship."
--Kirkus Reviews
 
"Luminous….spare but wrenching….[Readers will] find themselves moved by Caroline, and will almost certainly be moved to tears."
--Bookpage
 
"A gripping mix of confession, elegy, and resolve….An adroitly distilled memoir of trust, affinity, and love."
--Booklist
 
"Savor the this hard-hitting portrait of a friendship."
--AARP The Magazine
 
"Caldwell has managed to do the inexpressible in this quiet, fierce work: create a memorable offering of love to her best friend, Caroline Knapp….Caldwell is unflinching in depicting her friend's last days, although her own grief nearly undid her; she writes of this desolating time with tremendously moving grace."
--Publishers Weekly (starred review)
 
"Caldwell has not lost her journalistic bite or brilliance in seeing things as they are."
--Providence Journal
 
"There are as many shadings to our griefs as there are lost loves to grieve over.  Friendship, as Gail Caldwell's memoir gracefully testifies, asks a special, liberating eloquence."
--Richard Ford, author of Independence Day
 
"So lovely and somehow, so precise in it's wisdom. i feel lucky to have met this graceful, piercing book."
--Kelly Corrigan, author of The Middle Place
 
"Gail Caldwell portrays the experience of having a best friend with an unsentimental and unflinching dissection, richly mining a connection between two women built on conversations, experiences, and dreams.  Let's Take the Long Way Home is an intimate reflection on one of the great gifts life can offer--that of a best friend."
--Lee Woodruff, author of In an Instant
 
"An exquisite testament to the bittersweet depths of love and loss. If you've ever had a soul mate, whether human or canine, this book was written for you. If you haven't, this honest and liberating  memoir will help you find one."
--Patricia B. McConnell, author of For the Love of a Dog
 
"Out of a great loss, Gail Caldwell has fashioned a great gift: an intimate memoir that somehow contains everything that really matters about life. Lucid, elegant, passionate, wise, and enormously moving – a book of rare and memorable beauty."
--Joan Wickersham, author of The Suicide Index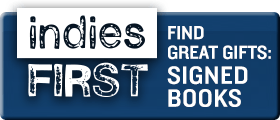 Let's Take the Long Way Home