The Orphan King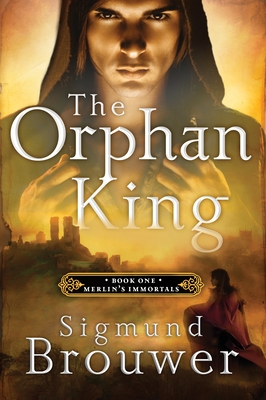 The Orphan King
Waterbrook Press, Paperback, 9781400071548, 220pp.
Publication Date: July 10, 2012
* Individual store prices may vary.
Buy at Local Store
Enter your zip code below to purchase from an indie close to you.
or
Buy Here
Description
The future of the Immortals is in the hands of an orphan
"My greatest fear was that they would find us and make of us a sacrifice beneath a full moon. Now you, Thomas, must help us destroy the circle of evil."
The last words of a dying woman would change the life of young Thomas. Raised behind monastery walls, he knows nothing of his mysterious past or imminent destiny. But now, in the heart of medieval England, a darkness threatens to strangle truth. An ancient order tightens their ghostly grip on power, creating fear and exiling those who would oppose them. Thomas is determined fulfill his calling and bring light into the mysterious world of the Druids and leaves the monastery on an important quest.
Thomas quickly finds himself in unfamiliar territory, as he must put his faith in unusual companions a cryptic knight, a child thief, and the beautiful, silent woman whom may not be all she seems. From the solitary life of an orphan, Thomas now finds himself tangled in the roots of both comradery and suspicion.
Can he trust those who would join his battle or will his fears force him to go on alone?
About the Author
Sigmund Brouwer is the author of the Lightning on Ice series, featuring mysteries that revolve around hockey. His desire to create a love of reading in youngsters prompted his Short Cuts series. These short, quick, entertaining sports stories are designed to reach reluctant readers. With titles about extreme sports, young readers are drawn to exciting stories that interest them. His latest series, the Bug's Eye View books, takes a humorous look at everyday life situations through the eyes of Annie and Arnie Ant and their family. The books are fun for everyone, and children will learn the importance of Christian values. Sigmund divides his time between Nashville, Tennessee, and Red Deer, Alberta, where he lives with his wife, Christian recording artist Cindy Morgan, and their daughter.