The Recital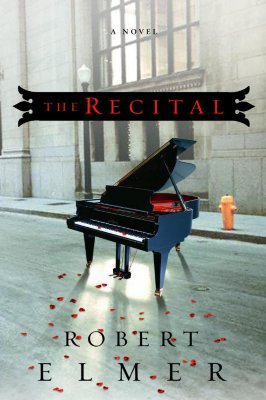 The Recital
Waterbrook Press, Paperback, 9781400071647, 287pp.
Publication Date: June 20, 2006
* Individual store prices may vary.
Not Currently Available for Direct Purchase
or
Shop Local
Enter your zip code below to purchase from an indie close to you.
Description
New Song, Second Verse
Gerrit and Joan discovered the beauty of second chances when they fell in love. But life isn t happily ever after when the widowed dairy farmer and big-city piano teacher get married. When they move to Chicago to pursue a teaching opportunity for Joan, Gerrit the country boy must find new purpose in an unfamiliar urban world. It's not an easy change for him, but his friendship with Zhao, a visiting Chinese musician, begins to give him new purpose. Meanwhile, Joan tries to accept her husband for who he is, even as she struggles to find her place as a music professor in this clash between small-town values and big-city ways.
In this poignant sequel to "The Duet, "Joan and Gerrit redefine the meaning of love and home as they learn painful new lessons about mutual sacrifice.
About the Author
Robert Elmer lives in the Seattle area with his wife and their little white dog, Farragut, who is named for the famous admiral. He is the author of over fifty books, most of them for younger readers (but some for grown-ups, as well). He enjoys sailing in the San Juan Islands, exploring the Pacific Northwest with his wife, and spending time with their three kids along with a growing number of little grandkids.
Praise For The Recital…
Praise for The Recital

"With his characteristic mix of humor and heart, Robert Elmer delivers another gem in The Recital. Read it and be warmed."
–James Scott Bell, bestselling author of Presumed Guilty

"Robert Elmer writes a great love story, not a romance, but a real make you laugh and make you cry love story based on a twist of the old whither thou goest principle.  In The Recital, we meet real live characters who take you with them on their journey to make love work. From country small town to big city life, I was rooting for Gerrit and Joan all the way.  Thanks Bob for a great story."
–Lauraine Snelling, author of Saturday Morning and Brushstrokes Legacy

"Robert Elmer has another winner!  His characters come alive and make you feel as though you are catching a glimpse of the lives of real people." 
–Patricia H. Rushford, author of the Angel Delaney Mysteries

"Robert Elmer's mastery of dialogue captures his characters on paper, whether they be a Dutch descendant farmer, a concert pianist, or a Chinese student in Chicago. He also captures their hearts and reveals them to the reader. The Recital is engaging and compelling, speaking the everyday language of the Christian walk. A must-read!"
–Donita K. Paul, author of the Dragon Keeper Chronicles: DragonSpell, DragonQuest, and DragonKnight

"Move over Mitford...Robert Elmer has cornered the market on 'charming'! The Recital hits all the right notes. I loved it."
–Roxanne Henke, author of After Anne and With Love, Libby, part of the Coming Home to Brewster series

"The Recital had me in tears, laughing out loud and everything in between. It's not often that a sequel measures up to its predecessor, but I think The Recital may even surpass The Duet–and that's saying a lot! An absolutely wonderful read!"
–Deborah Raney, author of A Vow to Cherish and A Nest of Sparrows