The Hope of Refuge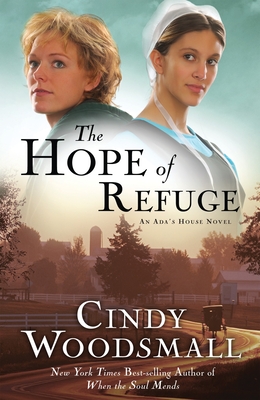 The Hope of Refuge
Waterbrook Press, Paperback, 9781400073962, 341pp.
Publication Date: August 11, 2009
* Individual store prices may vary.
Buy Now
or
Shop Local
Enter your zip code below to purchase from an indie close to you.
Description
Raised in foster care and now the widowed mother of a little girl, Cara Moore struggles against poverty, fear, and a relentless stalker. When a trail of memories leads Cara and Lori out of New York City toward an Amish community, she follows every lead, eager for answers and a fresh start. She discovers that long-held secrets about her family history ripple beneath the surface of Dry Lake, Pennsylvania, and it's no place for an outsider. But one Amish man, Ephraim Mast, dares to fulfill the command he believes that he received from God "Be me to her" despite how it threatens his way of life.
Completely opposite of the hard, untrusting Cara, Ephraim's sister Deborah also finds her dreams crumbling when the man she has pledged to build a life with begins withdrawing from Deborah and his community, including his mother, Ada Stoltzfus. Can the run-down house that Ada envisions transforming unite them toward a common purpose or push Mahlon away forever? While Ephraim is trying to do what he believes is right, will he be shunned and lose everything including the guarded single mother who simply longs for a better life?
About the Author
Cindy Woodsmall and her husband make their home in Georgia and have raised and home schooled three sons. Her husband became her staunchest supporter while she took writing courses, attended seminars, and strove to write a story from seeds sown years ago when her best friend was a Beachy Amish Mennonite girl. When the Heart Cries is Cindy's first novel.
Praise For The Hope of Refuge…
Praise for The Hope of Refuge

"What a beautiful story of hope and renewal! Cindy Woodsmall's The Hope of Refuge is an honest and moving portrayal that rings with authenticity. It warmed my heart long after I finished reading and reminded me that new beginnings are possible, truth frees, and love can make all things new, if only we can learn to trust again."  
–Marlo Schalesky, award-winning author of If Tomorrow Never Comes and Beyond the Night

"Cindy Woodsmall's The Hope of Refuge takes the reader on an emotional journey into the heart of Amish country and the heart of a very human heroine. A compelling novel of love lost and found with realistic characters from two very different worlds which become, beautifully, one."
–Karen Harper, New York Times bestselling author of Deep Down


Praise for Cindy Woodsmall

"A skillfully written story of forgiveness and redemption. Woodsmall's authentic characters illustrate beautifully how wounded souls can indeed be mended."
–Susan Meissner, author of The Shape of Mercy and White Picket Fences

"Cindy Woodsmall writes real--real people, real conflicts, real emotions. When you open her book, you enter her world and live the story with the characters."
–Kim Vogel Sawyer, author of Where Willows Grow and Waiting for Summer's Return

"Reaching deep into the heart of the reader, Cindy Woodsmall pens a beautifully lyrical story…. She paints a vivid backdrop of Amish and Mennonite cultures with fascinating detail and memorable clarity. Fans of this genre will be thrilled to discover this new author."
–Tamera Alexander, bestselling author of Rekindled

"Like the stitches on a well-loved quilt, love and faith hold together Cindy Woodsmall's When the Soul Mends, the brilliantly written third story in the Sisters of the Quilt series. With deft plotting and characters that seem to jump off the page, this novel offers the timeless truth that forgiveness is the balm which heals all wounds and a blanket for the soul."
–Kathleen Y'Barbo, author of The Confidential Life of Eugenia Cooper

"What a vibrant, strong, emotional story!"
–Gayle Roper, author of Allah's Fire and the Seaside Seasons series

"Cindy Woodsmall' s characters wrapped themselves around my heart and wouldn't let go."
–Deborah Raney, author of A Vow to Cherish and Remember to Forget