The Shape of Mercy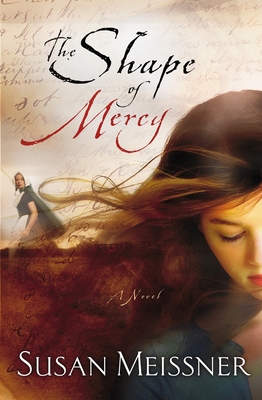 The Shape of Mercy
Waterbrook Press, Paperback, 9781400074563, 307pp.
Publication Date: September 16, 2008
* Individual store prices may vary.
Buy at Local Store
Enter your zip code below to purchase from an indie close to you.
or
Not Currently Available for Direct Purchase
Description
" "We understand what we want to understand."
"
Leaving a life of privilege to strike out on her own, Lauren Durough breaks with convention and her family's expectations by choosing a state college over Stanford and earning her own income over accepting her ample monthly allowance. She takes a part-time job from 83-year-old librarian Abigail Boyles, who asks Lauren to transcribe the journal entries of her ancestor Mercy Hayworth, a victim of the Salem witch trials.
Almost immediately, Lauren finds herself drawn to this girl who lived and died four centuries ago. As the fervor around the witch accusations increases, Mercy becomes trapped in the worldview of the day, unable to fight the overwhelming influence of snap judgments and superstition, and Lauren realizes that the secrets of Mercy's story extend beyond the pages of her diary, living on in the mysterious, embittered Abigail.
The strength of her affinity with Mercy forces Lauren to take a startling new look at her own life, including her relationships with Abigail, her college roommate, and a young man named Raul. But on the way to the truth, will Lauren find herself playing the helpless defendant or the misguided judge? Can she break free from her own perceptions and see who she really is?
About the Author
Susan Meissner is a multi-published author, speaker, and writing workshop leader with a background in community journalism. Her novels include The Shape of Mercy, named by Publishers Weekly as one of the 100 Best Novels of 2008 and a Carol Award winner. She is a pastor's wife and the mother of four young adults. When she's not writing, Susan writes small group curriculum for her San Diego church. Visit Susan at her website: www.susanmeissner.com, on Twitter at @SusanMeissner, or at www.facebook.com/susan.meissner.
Praise For The Shape of Mercy…
"As raindrops become mighty rivers, Susan Meissner's words seem simple in the beginning, but one thought builds naturally upon another, phrases and sentences flow together with effortless fluidity, and before you know it, you are totally engrossed by the powerful undercurrents of her story. To read Ms. Meissner is to put yourself into the hands of that rarest kind of author: an artist working in the medium of words."
–Athol Dickson, Christy Award-winning author of The Cure and Winter Haven

"I loved The Shape of Mercy from beginning to end. Ms. Meissner's prose sings, and her characters captured my interest from the start. As the story unfolded, those same characters captured my heart. I won't soon forget Mercy, Lauren, or Abigail."
–Robin Lee Hatcher, award-winning author of Wagered Heart and When Love Blooms

"The Shape of Mercy is vintage Susan Meissner: tender storytelling that keeps you hooked; living, breathing characters that capture your heart and madden you, too; and a message of redemption that sticks with you. Meissner deftly weaves the stories of three women of vastly different generations, connecting them perfectly and crafting a winsome, interesting, powerful read."
–Mary E. DeMuth, author of Watching the Tree Limbs and Daisy Chain

"A compelling tale that will resonate long after you turn the last page. A haunting story, deftly woven, full of layers and textures that will quickly pull you out of the present and into the long forgotten past. Meissner recalls a tale that must not be forgotten, about the tragedies and senseless cruelties which happen when we abandon grace and turn our backs on mercy."
–Siri Mitchell, author of A Constant Heart

"The Shape of Mercy is a truly lovely story, one to savor again and again. In a fantastic blend of old and new, this modern-day novel has the scope and feel of a historical. The characters and their journeys will touch your heart."
—Mindy Starns Clark, author of Whispers of the Bayou

"A bit of mystery, fascinating history, and the biggest question of all: What would you do for love? I can't stop thinking about The Shape of Mercy."
–Roxanne Henke, author of After Anne and Learning to Fly

"With a deft hand, Meissner blends an intriguing storyline, artful writing, and memorable characters for a truly delicious read. This one's a keeper!"
–Denise Hunter, author of The Convenient Groom