Field Study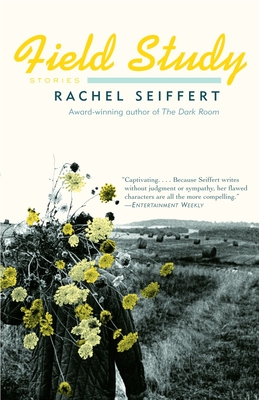 Field Study
Vintage International, Paperback, 9781400075027, 215pp.
Publication Date: July 12, 2005
* Individual store prices may vary.
Buy at Local Store
Enter your zip code below to purchase from an indie close to you.
or
Not Currently Available for Direct Purchase
Description
Rachel Seiffert, author of The Dark Room, powerfully evokes our need for human connection in this dazzling and haunting group of stories. Set against immense political upheaval, or evoking the intimate struggles between men and women, parents and children, this astonishing collection charts our desire for love, our fragility, and our strength. From the title piece, in which a young biologist conceals his discoveries at a polluted river from a local woman, to the family aided by an enemy in "The Crossing," to the old man weighing his regrets in "Francis John Jones, 1924–" Seiffert's acclaimed, refined prose movingly captures the lives of her characters in their most essential, secret moments.
About the Author
Rachel Seiffert is the author of The Dark Room, which won a Betty Trask Award and the "Los Angeles Times"'s Art Seidenbaum Award for First Fiction and was short-listed for the Booker Prize. She has also received a David T. K. Wong award from PEN International for her work. After spending some years in Scotland and Germany, she now lives in London with her husband and son.
Praise For Field Study…
"Captivating. . . . Because Seiffert writes without judgment or sympathy, her flawed characters are all the more compelling." –Entertainment Weekly"It is extraordinary to experience these fictions. . . . Not even the achievement of The Dark Room, its maturity and courage, will quite prepare the reader for the subtle art at work throughout these stories." –The Irish Times
"'The Crossing' has all the leanness of Hemingway's short fiction. . . . In Seiffert's hands, the tale becomes a tense parable set at the dangerous intersection of trust, desperation and xenophobia." –The New York Times Book Review"Whether they are Polish émigrés or hoary World War I veterans, Seiffert's cast walks the knife's edge of history. . . . It takes an agile mind and dexterous prose to invoke such weighty chunks of history in short fiction." –Milwaukee Journal Sentinel"A magnificent collection: striking, moving, and deeply thought-provoking." –Financial Times"Seiffert's style places a reader outside and inside at once; the crafted simplicity of her sentences, the way they seem simply to tell you what's there and nothing else, allows for unexpected complexity. The sense throughout is of something vital, understood but unsayable." –The Guardian"In this compelling collection of short stories, [Seiffert] continues the pattern of excellence she exhibited in her novel The Dark Room. . . . Powerful. . . . Seiffert's exquisite prose heightens the reading experience." –Rocky Mountain News"Although Ms. Seiffert's spareness looks like Hemingway's prose, it is more like Virginia Woolf's: mimetic of the brevity of lived experiences." –New York Sun"A remarkable work by a gifted storyteller. . . . [Seiffert is] one of the best British authors writing today." –The Washington Times"Seiffert's best stories are . . . self-contained studies of characters who in their various ways resist the condition of being merely passive or acted on. Her strengths as a writer—her discipline and craft, her accretion of observation, her naturalistic characterisation, her spare but poetic prose, her tightly controlled narration—come to the fore." –The Times Literary Supplement (London) "Field Study, as the title suggests, is a collection of sketches that take on the tone and mood of an Edward Hopper painting, only set in a borderless, 21st-century Europe." –The Austin Chronicle"Seiffert has the rare ability to make original and truthful observations in unfussy, economical prose that communicates an insistently individual rhythm." –The Daily Telegraph"The eleven stories that comprise this very affecting collection are all quietly stunning. Perhaps it is the simple language and the straightforward narration. Perhaps it is the series of haunting and haunted characters, each painted with precise dots of recognition that draw us inexorably into their lives. Or perhaps it is that the stories stand separately and magnificently by themselves, even as their cumulative effect resonates for days after the book has been completed." –The Anniston Star