Portuguese Irregular Verbs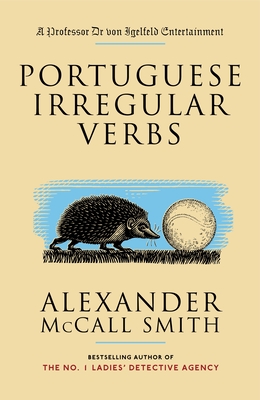 Portuguese Irregular Verbs
Anchor Books, Paperback, 9781400077083, 128pp.
Publication Date: December 28, 2004
* Individual store prices may vary.
Buy Now
or
Shop Local
Enter your zip code below to purchase from an indie close to you.
Description
Professor Dr. von Igelfeld Entertainment- Book 1
The Professor Dr. von Igelfeld Entertainment series slyly skewers academia, chronicling the comic misadventures of the endearingly awkward Professor Dr. Moritz-Maria von Igelfeld, and his long-suffering colleagues at the Institute of Romantic Philology in Germany.
Readers who fell in love with Precious Ramotswe, proprietor of The No. 1 Ladies Detective Agency, now have new cause for celebration in the protagonist of these three light-footed comic novels by Alexander McCall Smith. Welcome to the insane and rarified world of Professor Dr. Moritz-Maria von Igelfeld of the Institute of Romance Philology. Von Igelfeld is engaged in a never-ending quest to win the respect he feels certain he is due a quest which has the tendency to go hilariously astray.
In Portuguese Irregular Verbs, Professor Dr von Igelfeld learns to play tennis, and forces a college chum to enter into a duel that results in a nipped nose. He also takes a field trip to Ireland where he becomes acquainted with the rich world of archaic Irishisms, and he develops an aching infatuation with a Dentist fatale. Along the way, he takes two ill-fated Italian sojourns, the first merely uncomfortable, the second definitely dangerous.
About the Author
Alexander McCall Smith is best known for The No. 1 Ladies' Detective Agency series, beloved New York Times and international best sellers. A practicing professor of medical law and the author of over fifty books, ranging from children's fiction to folktales to The Criminal Law of Botswana, he lives in Edinburgh.
Praise For Portuguese Irregular Verbs…
"In the halls of academe, a setting fraught with ego-driven battles for power and prestige [Alexander McCall Smith] has rendered yet another one-of-a-kind character: the bumbling but brilliant Dr. Mortiz-Maria von Igelfeld . . . . [a] deftly rendered trilogy [with] endearingly eccentric characters." —Chicago Sun-Times