Artemis Fowl 3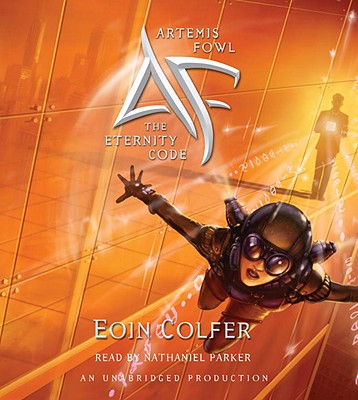 Artemis Fowl 3
The Eternity Code
Listening Library, Other, 9781400085965
Publication Date: April 13, 2004
* Individual store prices may vary.
Shop Local
Enter your zip code below to find indies closest to you.
Description
After being held prisoner for years, Artemis Fowl's father has finally come home. He is a new man--an honest man, much to Artemis's horror. He makes his son promise to give up his life of crime, and Artemis has to go along with it. But not until he has completed one last scheme.

Artemis has constructed a super-computer from stolen fairy technology. Called the "C Cube," it will render all existing human technology obsolete. He arranges a meeting with a powerful Chicago businessman, Jon Spiro, to broker a deal for the C Cube. But Spiro springs a trap--he steals the C Cube and mortally injures Butler. Artemis knows his only hope of saving his loyal bodyguard is to employ fairy magic; so once again he must contact his old rival, Captain Holly Short of the LEPrecon fairy police.

It is going to take a miracle to save Butler, and Artemis's luck may just run out. . .
About the Author
Eoin Colfer is the internationally bestselling author of the Artemis Fowl series, as well as several standalone novels, including the highly acclaimed Airman. His newest series is W.A.R.P. Eoin was born and raised in Ireland, where he was appointed Children's Laureate. Eoin has two imaginary friends who are hilarious because they insist they are his actual sons and need stuff like food and clothing.

Parker has appeared in several films.
Praise For Artemis Fowl 3…
"The kid's still got it . . . Harry had better watch his back."--Entertainment Weekly

"Readers will burn the midnight oil to the finish."--Publisher's Weekly