Picking Cotton
Our Memoir of Injustice and Redemption
By Jennifer Thompson-Cannino; Ronald Cotton; Erin Torneo; Richard Allen (Narrator); Karen White (Narrator)
(Tantor Media, Compact Disc, 9781400111527)
Publication Date: March 2009
Other Editions of This Title: Hardcover, Paperback, Compact Disc, MP3 CD
Shop Local

Enter your zip code below to find indies closest to you.
Selected by Indie Booksellers for the
April 2009 Indie Next List
"A black man is accused of a terrible crime by a white woman and spends years in prison before being exonerated by DNA evidence. Then, the previously incarcerated man and the victim become friends, team up, and set out on a mission to rescue others falsely accused. No novel tells a story this important or heartrending. Read it!"
-- Deal Safrit, Literary Book Post, Salisbury, NC
---
Description
In this true and inspiring book, a unique and transcendent friendship rises from the depths of a shocking crime and a devastating miscarriage of justice.
---
About the Author
Jennifer Thompson-Cannino lives in North Carolina with her family. She speaks frequently about the need for judicial reform and is a member of the North Carolina Actual Innocence Commission, the advisory committee for Active Voices, and the Constitution Project. Her opinion pieces have appeared in the New York Times, the Durham-Herald Sun, and the Tallahassee Democrat. Ronald Cotton lives with his wife and daughter in North Carolina. He has spoken on the topic of criminal justice and its flaws at various schools and conferences, including Washington and Lee University, the University of Nevada Las Vegas, Georgetown Law School, and the Community March for Justice for Troy Anthony Davis in Savannah, Georgia. Erin Torneo, a writer based in Los Angeles, is coauthor of The Bridal Wave: A Survival Guide to the Everyone-I-Know-Is-Getting-Married Years. She was a 2007 New York Foundation for the Arts Nonfiction Fellow. Richard Allen is a five-time Audie-nominated narrator whose work has been acknowledged on the Best Audiobooks Lists for Audiofile and Library Journal. He was named an AudioFile Best Voice in 2008 and has won four AudioFile Earphones Awards. His audiobooks include From Midnight to Dawn, Lincoln and Chief Justice Taney, Futureland, and Right as Rain. Karen White is a classically trained actress who has been recording and directing audiobooks for more than ten years. An Audie Award finalist and Best Audiobook of the Year 2009 winner for The Hemingses of Monticello by Annette Gordon Reed, she has earned many AudioFile Earphones Awards, including for Too Good to Be True by Erin Arvedlund and Inside of a Dog by Alexandra Horowitz. Of Karen's narration of Nothing to Envy by Barbara Demick, Publishers Weekly says, "Karen White delivers a stunning reading, her character interpretations are confident and well-rounded, and she forges a strong bond with the audience."
---
Praise For Picking Cotton…
"[A] remarkable testament.... A MUST read." ---Studs Terkel, author of Touch and Go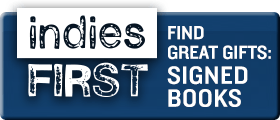 Picking Cotton: Our Memoir of Injustice and Redemption