Let's Take the Long Way Home
A Memoir of Friendship
By Gail Caldwell; Joyce Bean (Narrator)
(Tantor Media, Compact Disc, 9781400115600)
Publication Date: August 2010
Other Editions of This Title: Paperback, Hardcover, Compact Disc, MP3 CD, Hardcover
Shop Local

Enter your zip code below to find indies closest to you.
Selected by Indie Booksellers for the
Summer 2012 Reading Group
"This is the heart-warming and heart-wrenching story of the author's deep friendship with writer Caroline Knapp. Through rowing, swimming, writing, their dogs, and sharing life experiences, they nurture a connection that we would all love to have with someone. An honest and unforgettable tribute to best friends."
---
Description
In this gorgeous, moving memoir, Pulitzer Prize–winning author Gail Caldwell reflects on her own coming-of-age in midlife, as she learns to open herself to the power and healing of sharing her life with a best friend.
---
About the Author
Gail Caldwell is the chief book critic for the Boston Globe, where she has been a staff writer and critic since 1985. In 2001, she was awarded the Pulitzer Prize for Distinguished Criticism. She has served on many national literary juries, including several times as chair of the fiction jury for the Pulitzer Prize and the Bingham Fellowship for PEN America. She is a member of PEN International and the author of A Strong West Wind. Gail lives in Cambridge, Massachusetts. Joyce Bean is an accomplished audiobook narrator and director. In addition to being an AudioFile Earphones Award winner, she has been nominated multiple times for a prestigious Audie Award. Equally adept at narrating fiction and nonfiction, her titles include Blue Diary by Alice Hoffman, Blue Smoke by Nora Roberts, and several Jayne Ann Krentz novels. Joyce lives in West Michigan.
---
Saturday, Aug 7, 2010
Gail Caldwell wasn't looking to make friends when she met Caroline Knapp. But gradually the women's lives became thoroughly intertwined, and they formed a sisterly bond that lasted until the day Caroline died of lung cancer. Now Caldwell has written a memoir, Let's Take the Long Way Home, about their friendship. More at NPR.org
---
CONVERSATION STARTERS
The book's subtitle is "A Memoir of Friendship." Why it is not simply "A Memoir," and what does this say about the book as a whole? Whose story, at heart, would you say this is?
---
Praise For Let's Take the Long Way Home…
"An exquisite testament to the bittersweet depths of love and loss." ---Patricia B. McConnell, author of For the Love of a Dog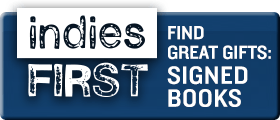 Let's Take the Long Way Home