The Mayor of Casterbridge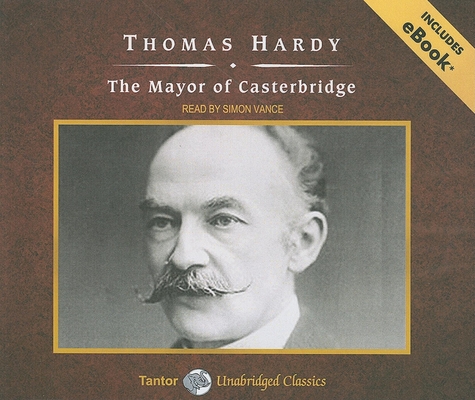 The Mayor of Casterbridge
Tantor Media Inc, Compact Disc, 9781400116133
Publication Date: March 2010
* Individual store prices may vary.
Shop Local
Enter your zip code below to find indies closest to you.
Description
Set against the backdrop of peaceful southwest England, where Thomas Hardy spent much of his youth, The Mayor of Casterbridge captures the author's unique genius for depicting the absurdity underlying much of the sorrow and humor in our lives.Michael Henchard is an out-of-work hay-trusser who gets drunk at a local fair and impulsively sells his wife, Susan, and baby daughter. Eighteen years later, Susan and her daughter seek him out, only to discover that he has become the most prominent man in Casterbridge. Henchard attempts to make amends for his youthful misdeeds, but his unchanged impulsiveness clouds his relationships in love as well as his fortunes in business. Although Henchard is fated to be a modern-day tragic hero, unable to survive in the new commercial world, his story is also a journey toward love.
About the Author
Thomas Hardy was born in 1840 in Higher Bockhampton (Upper Bockhampton in his day), a hamlet in the parish of Stinsford to the east of Dorchester in Dorset, England, where his father Thomas (1811-1892) worked as a stonemason and local builder.

SIMON VANCE is a prolific and popular audiobook narrator and actor with several hundred audiobooks to his credit. An Audie(r) Award-winner, Vance was recently named "The Voice of Choice" by "Booklist" magazine.