The Emperor of All Maladies
A Biography of Cancer
By Siddhartha Mukherjee; Stephen Hoye (Narrator)
(Tantor Media, MP3 CD, 9781400169177)
Publication Date: November 2010
Other Editions of This Title: Hardcover, Paperback, Compact Disc, Compact Disc, Hardcover, Hardcover, Paperback, Paperback
Shop Local

Enter your zip code below to find indies closest to you.
Selected by Indie Booksellers for the
Summer 2012 Reading Group
"For anyone whose life has been touched by cancer -- probably all of us -- this is a fantastic introduction to not only what cancer is, but also its history, cultural significance, and the legacy of our battles to overcome it. Mukherjee's treatment of this epic subject is multifaceted and told with energy, eloquence, and a deep sense of the human stories behind the medicine."
-- Mark LaFramboise, Politics & Prose Books and Coffee Shop, Washington, DC
"The struggle against cancer eventually touches the lives of every person on this planet. In The Emperor of All Maladies, Siddharta Mukherjee displays remarkable skill in blending a definitive history of this disease with a compelling narrative. The book is informative, moving, and provocative, and teaches us a powerful lesson about humanity. We live in the face of inevitable uncertainty, but the knowledge in these pages makes us stronger and more compassionate beings."
---
Description
A magnificent, beautifully written epic "biography" of cancer-in the tradition of Andrew Solomon's The Noonday Demon, this is a brilliant exploration of the past, present, and future of a complex disease that defines us and our time.
---
About the Author
Siddhartha Mukherjee is a cancer physician and researcher. He is an assistant professor of medicine at Columbia University and a staff cancer physician at the CU/NYU Presbyterian Hospital. A former Rhodes scholar, he graduated from Stanford University, the University of Oxford (where he received a Ph.D. studying cancer-causing viruses), and Harvard Medical School. Siddhartha trained in cancer medicine at the Dana Farber Cancer Institute of Harvard Medical School and was on the staff at the Massachusetts General Hospital. He has published articles and commentary in such journals as Nature, the New England Journal of Medicine, Neuron, and the Journal of Clinical Investigation. He has also written for such publications as the New York Times and the New Republic. He lives in Boston and New York with his wife, Sarah Sze, and his daughter, Leela. Stephen Hoye has won thirteen AudioFile Earphones Awards and two prestigious APA Audie Awards, including one for the New York Times bestseller Rich Dad, Poor Dad by Robert T. Kiyosaki. A graduate of London's Guildhall and a veteran of London's West End, Stephen has recorded many other notable titles, such as Every Second Counts by Lance Armstrong and The Google Story by David A. Vise and Mark Malseed.
---
Friday, Apr 22, 2011
Oncologist Siddhartha Mukherjee chronicles how our understanding of cancer has evolved in his new book The Emperor of All Maladies: A Biography of Cancer. More at NPR.org
Friday, Apr 1, 2011
The first written reference to cancer appeared in the 17th century B.C., but physicians are still struggling to understand the disease 4,000 years later. Siddhartha Mukherjee, author of The Emperor of all Maladies: A Biography of Cancer, talks about the history of cancer and the future of treatment. More at NPR.org
---
Praise For The Emperor of All Maladies…
"An inspiring account of a very personal battle against 'the plague of our generation.'" ---Kirkus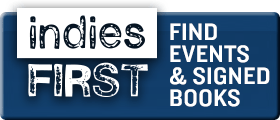 The Emperor of All Maladies