Heaven's Lessons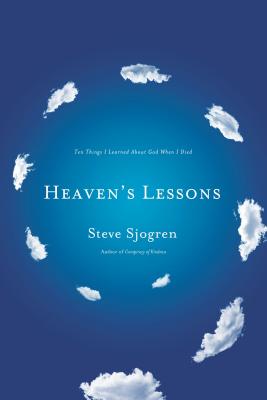 Heaven's Lessons
Ten Things I Learned about God When I Died
Thomas Nelson Publishers, Paperback, 9781400204311, 160pp.
Publication Date: February 18, 2013
* Individual store prices may vary.
Buy Now
or
Shop Local
Enter your zip code below to purchase from an indie close to you.
Description
If you d asked me who God is on December 9, the year of my accident, I would have been able to give you a fairly cohesive but theoretical answer. A day later all of that changed.
A simple surgery went horribly wrong. Steve Sjogren died on the operating table. He encountered a heavenly world where he felt infinite peace. And then he had to come back back to a physical reality filled with pain and disability and an endless line of tests.
The drama of dying suddenly paled in comparison to the trauma of living. Sjogren could not face this new existence with his same old comfortable understanding of God.
I had minimized God, Sjogren says. Somehow, over time, he had become fairly predictable like he could be outlined, fully grasped, and contained in a neat set of mere ideas. Now I saw that he apparently wasn t all that impressed with my cool little notebooks.
One day in heaven followed by hundreds in agony forged a deeper and stronger faith than Sjogren could have crafted on his own. In "Heaven's Lessons," Sjogren shares his experiences and the life-changing ways they have affected his perspective on success, suffering, and the mysteries of God.
Watch the trailer here: http: //www.youtube.com/watch?v=5l4jugXqiBU.
About the Author
STEVE SJOGREN and his wife, Janie, have planted churches in Los Angeles, Baltimore, Cincinnati, and Oslo, Norway. Steve writes, speaks, mentors church planters, and in February 2008 launched a church plant in Tampa, Florida. He is the author of "Conspiracy of Kindness, Changing the World through Kindness", and "The Day I Died", and has written articles that have appeared in "Charisma, New Man, Discipleship Journal", and more. Steve and Janie have three grown children.