Samurai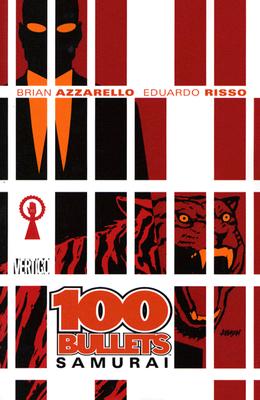 Samurai
DC Comics, Paperback, 9781401201890, 167pp.
Publication Date: August 2004
* Individual store prices may vary.
Shop Local
Enter your zip code below to find indies closest to you.
Description
The multi-award-winning crime and suspense saga continues, with two very different stories of prisoners, cages, and life behind bars. While inmate Loop Hughes is just beginning to adjust to the everyday reality of life in state prison, a new convict is introduced, with ties to Hughes and a very unwelcome agenda. For Loop, survival in lockdown is about to get infinitely more difficult. The collection also features the tale of Jack Daw, a lowlife vagabond who comes across a roadside zoo during his cross-country travels. The inmates in this prison are marked for execution, and their rare pelts bound for the black market. Unless, that is, Daw choose to save them. Suggested For Mature Readers.
About the Author
Brian Azzarello, noted for developing strong stories with a psychological edge, is the Eisner Award-winning writer of 100 Bullets adn Hellblazer. He previously teamed with Richard Corben on BANNER for Marvel.