Cut Here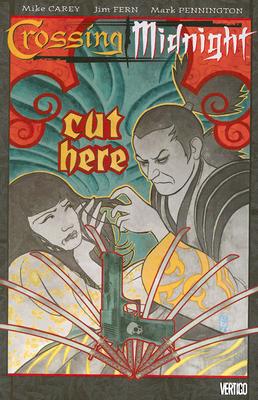 Cut Here
Vertigo, Paperback, 9781401213411, 128pp.
Publication Date: June 1, 2007
* Individual store prices may vary.
Not Currently Available for Direct Purchase
or
Shop Local
Enter your zip code below to purchase from an indie close to you.
Description
"Originally published in single magazine form as Crossing midnight"--Verso, t.p.
About the Author
Linda, Louise and Mike Carey are three writers living in North London. Sometimes they write together, sometimes alone.
Louise wrote The Diary of a London Schoolgirl for the website of the London Metropolitan Archive. She also co-wrote the graphic novel Confessions of a Blabbermouth with Mike.
Linda, writing as A.J. Lake, authored the Darkest Age fantasy trilogy. She has also written for TV, most notably for the German fantasy animation series Meadowlands.
Mike has written extensively in the comics field, where his credits include Lucifer, Hellblazer, X-Men and The Unwritten (nominated for both the Eisner and Hugo Awards). He is also the author of the Felix Castor novels, and of the X-Men Destiny console game for Activision. He is currently writing a movie screenplay, Silent War, for Slingshot Studios and Intrepid Pictures.
They share their crowded house with two other writers/artists, a cat, and several stick insects.
Mark's research interests lie at the intersection of politics, philosophy and economics with an emphasis on the implications of bounded rationality and imperfect knowledge for institutional design. He has a particular interest in the works of Hayek, public choice theory and related elements of the classical liberal tradition. His earlier work focussed on the political economy of environmental planning and regulation and explored the potential for property rights approaches to environmental problems. His more recent work has explored the implications of bounded rationality in the context of contemporary theories of deliberative democracy. His latest book is called Robust Political Economy: Classical Liberalism and the Future of Public Policy, Cheltenham: Edward Elgar (2011). This work examines challenges to market liberal theory derived from neo-classical economics, communitarian political theory and egalitarian ethical theory and applies the lessons learned in the context of the welfare state, international development and environmental protection.