Luna Park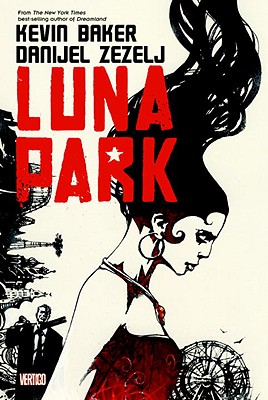 Luna Park
Vertigo, Hardcover, 9781401215842, 160pp.
Publication Date: November 17, 2009
* Individual store prices may vary.
Not Currently Available for Direct Purchase
or
Shop Local
Enter your zip code below to purchase from an indie close to you.
Description
Alik is a former Soviet soldier who has relocated to Coney Island only to become a gangland enforcer. He's haunted by memories of his past, and the only thing that soothes his angst is booze, heroin and his lover, the prostitute Marina. But as much as Alik encourages her to break away from the ganglord who owns her, Marina can't because of her daughter, who never leads the ganglord's side. So Alik comes up with a desperate plan to save all three of them, and in doing so, he'll find he's destined to repeat the past over and over again, including a past or two he might not even be aware he has, in a story that flashes from present- day run down Coney Island to the Russia of 10 years ago during the Second Chechen War to turn of the 20th century Coney Island, when the area was at its peak amusement park glory and wonder.
About the Author
Kevin Baker is a novelist, historian, and journalist whose books include "Dreamland" and the "New York Times" bestseller "Paradise Alley". He authored "America: The Story of Us", the companion volume to the groundbreaking A&E television show of the same name, and was the chief historical researcher on "The American Century" by Harold Evans. Baker is a contributor to the "New York Times", the "Washington Post", the "Guardian", "Harper s Magazine", "GQ", "Newsweek", "Politico", the "Huffington Post", and other leading publications, and has appeared as a television commentator on the History channel, CNN, and "The Colbert Report". Baker lives in New York with his wife, Ellen, and their cat, Maisie.


Monday, Nov 16, 2009
Writer Kevin Baker says he never thought he'd be "hip enough" to venture into graphic novels. But with illustrator Danijel Zezelj, he has created Luna Park — a ghostly graphic novel set in the decaying amusement parks of Coney Island. It profiles a Russian immigrant plagued by nightmares of the Chechen War. More at NPR.org