The Unwritten Vol. 2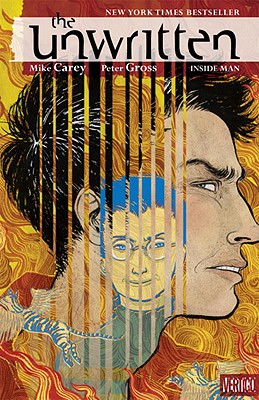 The Unwritten Vol. 2
Inside Man
Vertigo, Paperback, 9781401228736, 168pp.
Publication Date: August 17, 2010
* Individual store prices may vary.
Buy Now
or
Shop Local
Enter your zip code below to purchase from an indie close to you.
Description
Tom arrives at Donostia prison in Southern France and falls into the orbit of another story: The Song of Roland. Unfortunately for Tom, it's a story that ends with a massacre. Tom discovers the true meaning of 'out of the frying pan' after hisescape from Donostia jail takes him to Stuttgart in 1940, a ghost city inhabited by the master liar of the Third Reich, Josef Goebbels, and a tortured soul who's crying out for rescue-or death. This New York Times best-selling Vertigo series by Mike Carey (LUCIFER) and Peter Gross (LUCIFER) collects THE UNWRITTEN #6-12.
About the Author
Linda, Louise and Mike Carey are three writers living in North London. Sometimes they write together, sometimes alone.
Louise wrote The Diary of a London Schoolgirl for the website of the London Metropolitan Archive. She also co-wrote the graphic novel Confessions of a Blabbermouth with Mike.
Linda, writing as A.J. Lake, authored the Darkest Age fantasy trilogy. She has also written for TV, most notably for the German fantasy animation series Meadowlands.
Mike has written extensively in the comics field, where his credits include Lucifer, Hellblazer, X-Men and The Unwritten (nominated for both the Eisner and Hugo Awards). He is also the author of the Felix Castor novels, and of the X-Men Destiny console game for Activision. He is currently writing a movie screenplay, Silent War, for Slingshot Studios and Intrepid Pictures.
They share their crowded house with two other writers/artists, a cat, and several stick insects.
Peter Gross is a professor of journalism at California State University-Chico. He was an East European Studies research scholar in 1996 at the Woodrow Wilson International Center for Scholars.