Green Lantern Corps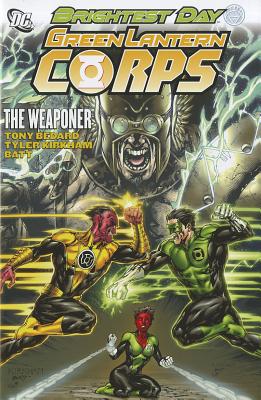 Green Lantern Corps
The Weaponer
DC Comics, Hardcover, 9781401232818, 128pp.
Publication Date: October 4, 2011
* Individual store prices may vary.
Buy at Local Store
Enter your zip code below to purchase from an indie close to you.
or
Not Currently Available for Direct Purchase
Description
The Qwardian known as The Weaponer has been constructing a shield from the remaining traces of the White Lantern Energy and has a mean vendetta against Sinestro - and the reason why will shock you! For his retribution, The Weaponer's targeting Sinestro's daughter, Soranik Natu. But first he'll have to get through Kyle Rayner.
In this volume the Green Lantern Corps is caught in the middle of all out war between Sinestro and his fear mongrels, the Sinestro Corps, against the Weaponer and the Thunderers of Qward. Can Kyle Rayner, John Stewart and the rest of the GL Honor Guard prevent the destruction of a world and save Soranik Natu at the same time? Learn why no one in the universe messes with Sinestro and lives to tell the tale.