Batman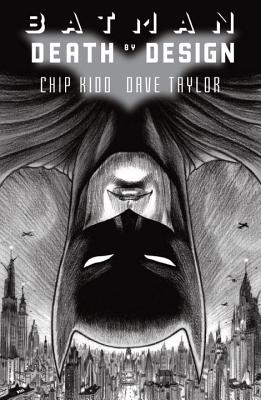 Batman
Death by Design
DC Comics, Paperback, 9781401237899, 104pp.
Publication Date: May 14, 2013
* Individual store prices may vary.
Shop Local
Enter your zip code below to find indies closest to you.
Description
A  New York Times Bestseller

A June 2012 Amazon Best Book of the Month

In this new original graphic novel from superstar writer/designer Chip Kidd and artist Dave Taylor, Gotham City is undergoing one of the most expansive construction booms in its history. The most prestigious architects from across the globe have buildings in various phases of completion all over town. As chairman of the Gotham Landmarks Commission, Bruce Wayne has been a key part of this boom, which signals a golden age of architectural ingenuity for the city. And then, the explosions begin. All manner of design-related malfunctions–faulty crane calculations, sturdy materials suddently collapsing, software glitches, walkways giving way and much more–cause casualties across the city. This bizarre string of seemingly random, unconnected catastrophes threaten to bring the whole construction industry down. Fingers are pointed as Batman must somehow solve the problem and find whoever is behind it all.
About the Author
Chip Kidd was born in 1964 in Shillington, Pennsylvania. He is an editor and writer his Batman By Design was a NYT best-seller but he is best known for his book designs, for which he's received the field's highest honors. He currently resides in New York and, with his partner (poet and editor J.D. McClatchy), in Connecticut.

Dave Taylor is a popular writer focused on both business and technology. A thirty year veteran of the Unix world, he's a columnist for "Linux Journal" and writes extensively about gadgets and technology at AskDaveTaylor.com. Founder of four Internet startups, author of twenty books, he's also an award-winning public speaker and film critic, when he's not busy being single dad to his three children.
Praise For Batman…
"...a fantastic period piece about architecture, politics, and murder."—Publishers Weekly

"...crisp, clean style that is both awe-inspiring and regal."—IGN