Absolute Top 10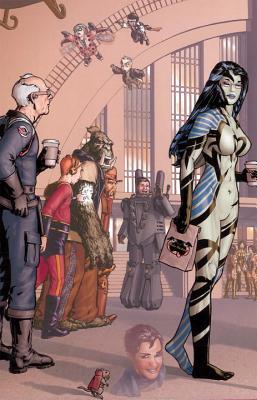 Absolute Top 10
DC Comics, Hardcover, 9781401238254, 576pp.
Publication Date: June 4, 2013
* Individual store prices may vary.
Buy at Local Store
Enter your zip code below to purchase from an indie close to you.
or
Not Currently Available for Direct Purchase
Description
A "New York Times" Bestseller
The massive, multilayered city of Neopolis, built shortly after World War II, was designed as a home for the expanding population of science-heroes, heroines and villains that had ballooned into existance in the previous decade. Bringing these powered beings together solved some problems but created others - turning Neopolis into a pressure cooker that normal policing methods
could never contain.
Join rookie cop Robyn Singer, alter ego "Toybox," as she hits the streets for the first time along with a colorful crew of fellow officers, each having the required training to deal with science-villains and super-crimes. You'll never look at powers, or police work, the same way again
This volume collects: Top 10 #1-2, Top 10: The Forty-niners, Smax #1-5 and a story from America's Best Comics Special #1.
Bonus Material includes: Character sketches and designs, page layouts and notes from the artists.
About the Author
Alan Moore has designed and created everything from books to businesses. He has a unique grasp on the forces that are reshaping our world and how to creatively respond to them. Working on six continents, Alan has shared his knowledge in the form of board and advisory positions at companies such as Hewlett Packard, Microsoft and The Coca Cola Company, workshops and speaking as well as teaching in institutions as wide ranging as MIT and Reading University s Typography Department, Sloan School of Management and INSEAD. He is the author of four books on creativity, marketing and business transformation including 'No Straight Lines: making sense of our nonlinear world' (2011). He still works as an artist. He tries everyday to lead a life as beautifully as he possibly can.