The New Teen Titans Omnibus, Volume 3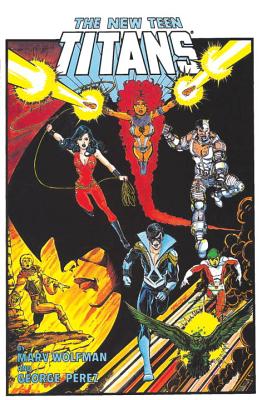 The New Teen Titans Omnibus, Volume 3
DC Comics, Hardcover, 9781401238452, 792pp.
Publication Date: June 4, 2013
* Individual store prices may vary.
Shop Local
Enter your zip code below to find indies closest to you.
Description
A "New York Times" Bestseller
In this third massive collection of the hit 1980s series from the acclaimed team of writer Marv Wolfman and artist George Perez, the Teen Titans - sidekicks of DC's greatest heroes, including Nightwing, Wonder Girl, Aqualad and more - battle the villainy of H.I.V.E., face the evil Dr. Light, witness the trial of Deathstroke, and try to rescue the dark hero known as Raven from her own father, Trigon.
About the Author
Marv Wolfman has created more characters that have gone on to television, animation, movies and toys than any other comics creator since Stan Lee. Marv is the writer-creator of Blade, the Vampire Hunter which has been turned into three hit movies starring Wesley Snipes, as well as a TV series. Marv also created Bullseye, the prime villain in the 2003 movie, Daredevil, and was the writer-creator of the New Teen Titans which was a runaway hit show on the Cartoon Network. It has also been picked up as a live action movie. Marv's character Cyborg, has also been featured on the TV show Smallville,

A veteran of the comics field, George Perez has illustrated dozens of the most popular series over the last 20 years including New Teen Titans, Crisis on Infinite Earths, and JLA/Avengers.