Pledged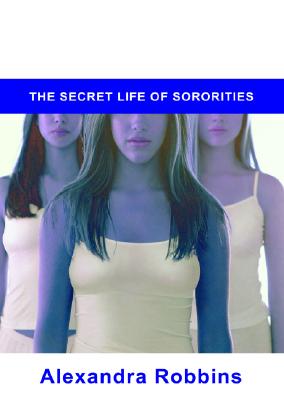 Pledged
The Secret Life of Sororities
Hyperion, Hardcover, 9781401300463, 380pp.
Publication Date: April 1, 2004
* Individual store prices may vary.
Buy at Local Store
Enter your zip code below to purchase from an indie close to you.
or
Not Currently Available for Direct Purchase
Description
Alexandra Robbins wanted to find out if the stereotypes about sorority girls were actually true, so she spent a year with a group of girls in a typical sorority. The sordid behavior of sorority girls exceeded her worst expectations--drugs, psychological abuse, extreme promiscuity, racism, violence, and rampant eating disorders are just a few of the problems. But even more surprising was the fact that these abuses were inflicted and endured by intelligent, successful, and attractive women. Why is the desire to belong to a sorority so powerful that women are willing to engage in this type of behavior--especially when the women involved are supposed to be considered 'sisters'? What definition of sisterhood do many women embrace? Pledged combines a sharp-eyed narrative with extensive reporting and the fly-on-the-wall voyeurism of reality shows to provide the answer.
About the Author
Alexandra Robbins is a former staff member of The New Yorker and the author of two New York Times bestsellers. Her work has appeared in publications including The New Yorker, The Atlantic Monthly, Washington Post, USA Today, Cosmopolitan, Mademoiselle, Chicago Tribune, Self, Washington Monthly, Time Digital, Salon, Details, Shape, PC, Tennis Week, and the Journal of Popular Culture. She graduated summa cum laude in 1998 from Yale.