Sammy's House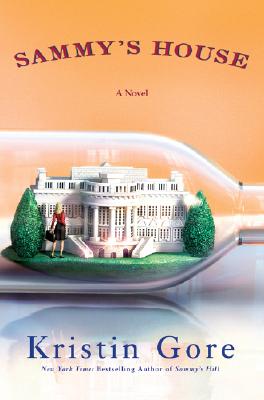 Sammy's House
Hyperion, Hardcover, 9781401302641, 400pp.
Publication Date: June 1, 2007
* Individual store prices may vary.
Not Currently Available for Direct Purchase
or
Shop Local
Enter your zip code below to purchase from an indie close to you.
Description
The heroine of Kristin Gore's bestselling inside-the-beltway romp Sammy's Hill returns, and this time the laughs are richer and the stakes are higher -- at home and in the house (the White House, that is)
Samantha Joyce is many things: Health care policy wonk. Hypochondriac. Lover of Japanese Fighting Fish (and of Charlie Lawton, her Washington Post reporter boyfriend). Jumper-to-conclusions. And when all these identities collide -- as they do most days -- the results are always unpredictable.
Sammy's role as an advisor to Vice President Robert Gary (RG for short) has led her down some exciting professional paths, like when she accompanies RG on a trip to India to help open pharmaceutical supply lines, and some troubling ones -- like when the president secretly asks her to plumb those lines to acquire as yet unapproved drugs for his own personal use. Her job interferes with her love life, too, after Charlie is transferred to New York for a huge story just when she's expecting a proposal, and they find that distance combines poorly with Sammy's dedication to her work and her overactive imagination. And then there's the surprising -- though ego-pleasing -- series of passes thrown Sammy's way, culminating in a highly embarrassing photo of a Hollywood hotshot's hand where it doesnt belong, published in the pages of Us Weekly . . .
As the dual crises in Sammy's personal and professional lives come to a head, and her ideals are put to the ultimate test, readers will be flipping pages madly, wondering what might come next. Because in Sammy's house, anything is possible.
About the Author
Kristin Gore was born in 1977 and graduated from Harvard, where she wrote for the Harvard Lampoon. She has written for several television shows, including Saturday Night Live and Futurama. Her previous novel, Sammy's Hill, will be a Columbia Pictures feature film. She is currently at work on the screenplay. She resides in Los Angeles.