Gotham Diaries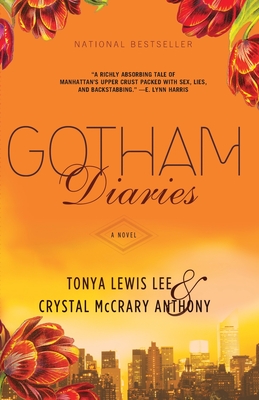 Gotham Diaries
Hachette Books, Paperback, 9781401308025, 288pp.
Publication Date: April 2005
* Individual store prices may vary.
Not Currently Available for Direct Purchase
or
Shop Local
Enter your zip code below to purchase from an indie close to you.
Description
A hilarious first novel that provides a peek into the world of the super-rich, super-connected African Americans in Manhattan. Lauren is trying to be an independent woman, starting her own documentary film company, but it's difficult when you're married to Ed Thomas, one of the wealthiest African-American businessmen in the country--and particularly when he seems to have a roving eye. Manny is an up-and-coming gay real estate agent who arrived in Manhattan from Alabama with only the clothes on his back. He's made his way to the top of his profession--yet he still wants more. Tandy is one of the "ladies who lunch"--but she's desperate to reinvent herself and find a new source of cash flow. As we follow these three and other characters in this compelling first novel, we see the fascinating world of New York City's upper-crust African American society with all their scandals, foibles and skeletons in the closet revealed.
About the Author




Crystal McCrary is a member of the New York Bar and practiced entertainment law before deciding to pursue a career in writing. She has written several short stories, screenplays, and is presently at work on a second book. Homecourt Advantage is her first published novel. She splits her time between New York and Seattle, Washington, where her husband, Greg Anthony, currently plays for the Seattle Supersonics.