Clever Fox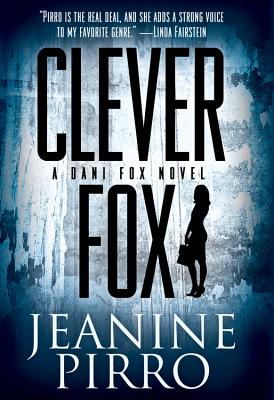 Clever Fox
Hyperion Books, Hardcover, 9781401324582, 301pp.
Publication Date: July 2013
* Individual store prices may vary.
Shop Local
Enter your zip code below to find indies closest to you.
Description
Prosecutor Dani Fox finds herself amidst warring crime families in the aftermath of a murdered Mafia capo's daughter.
Drawing from her own past as a dynamic, hard-charging district attorney and judge, Emmy award winner Jeanine Pirro's page-turner is ripped from the headlines, full of gripping details, authentic thrills, and suspenseful realism that can only come from a courtroom litigator who's been in the trenches.
Prosecutor Dani Fox has handled some gruesome homicide cases, but her investigation into the brutal murder of a local Mafia capo's daughter goes from tricky to downright dangerous. Although the victim has ties to the New Jersey Mafia, she was also secretly engaged in an affair with someone from a rival New York crime family. As if squaring off against two powerful crime families weren't enough, Dani suspects that the murder is more than a simple crime of passion, and getting to the bottom of this grisly homicide puts Dani and her long-term boyfriend, Will, in harm's way. "Clever Fox" has you rooting for Dani in this deadly fight between the ace prosecutor and an elusive and dangerous killer.
About the Author
Jeanine Pirro is the former district attorney of Westchester County, where she started the first domestic violence unit in a prosecutor's office in the US. She is an Emmy Award winner, a legal analyst for Fox News, and the host of "Justice with Judge Jeanine, "as well as the author of several books, including "To Punish and Protect: Against a System That Coddles Criminals."