Smitten Book Club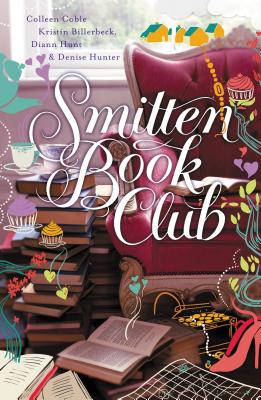 Smitten Book Club
Thomas Nelson Publishers, Paperback, 9781401687168, 377pp.
Publication Date: January 21, 2014
* Individual store prices may vary.
Buy Now
or
Shop Local
Enter your zip code below to purchase from an indie close to you.
Description
The century-old Gentlewoman's Guide to Love and Courtship is no ordinary book club choice. But for the little book club in Smitten, Vermont, it might be their best pick yet
The thick, leathery tome Heather pulled out of the dusty cardboard box was definitely coming home with her. Not only was The Gentlewoman's Guide to Love and Courtship an appealing curiosity by virtue of its title; it was also written by Smitten, Vermont native Pearl Chambers, a local gentlewoman from three generations back.
Little did Heather know the repercussions this little curiosity would have on her and her friends romantic exploits.
When Heather and her fellow book club members begin passing the book around, their respective interpretations are unleashed on their respective love lives . . . for better or for worse. Is it a mystery? An idealist fantasy? An intimation of Jane Austen? As romantic love finds its way to each woman, the Guide proves itself both surprisingly prescient and hilariously irrelevant.
What's more, a handwritten inscription indicates that the arcane book might hold the only extant clues leading to buried gold exactly what one of the members needs to keep her house. How could they not go treasure hunting?
In this remarkable collaborative novel, besties Colleen Coble, Kristin Billerbeck, Denise Hunter, and Diann Hunt tackle the tale of the Gentlewoman's Guide by writing for one book club member apiece. Smitten Book Club is a hopeful, hilarious story of friendship and healing, written by friends for friends.
About the Author
USA Todaybestselling authorColleen Coblehas writtenseveral romantic suspense novels includingTidewater Inn, Rosemary Cottage, and theMercy Falls, Lonestar, and Rock Harbor series. Visit her website at www.colleencoble.com Twitter: @colleencoble Facebook: colleencoblebooks

Kristin Billerbeck is the author of numerous Christian novels, hitting the CBA bestseller list and winning the coveted ACFW Book of the Year in 2004 for What a Girl Wants and again in 2006 for With this Ring, I m Confused. She has been featured in the New York Times, USA Today, World Magazine, the Atlanta Journal Constitition and been seen on the "Today Show" for her pioneering role in Christian Chick Lit. She has a bachelor s degree in advertising from San Jose State University.

In 1997, when DIANN HUNT and her husband, Jim, started on their three-mile trek through Amish country, she had no idea she was taking her first steps toward a new career. Inspired by their walk, she wrote an article, which was published a year later. In 1999, she took a fiction writing course taught by Dr. Dennis Hensley, and in 2001, her first novella hit the shelves, with other novellas and novels following thereafter. She quit her job as a court reporter in the fall of 2003 to devote her time to writing. Well, okay, writing and spoiling her granddaughters. Diann Hunt, an accomplished writer and a beloved wife, mother, grandmother, and friend, passed away to her heavenly reward in late 2013.