The Power of Intention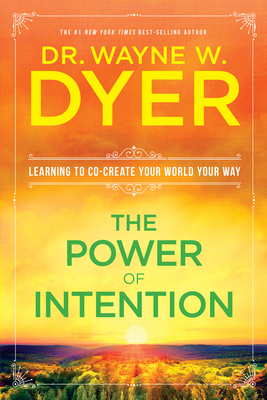 The Power of Intention
Learning to Co-Create Your World Your Way
Hay House, Paperback, 9781401902162, 259pp.
Publication Date: February 2006
* Individual store prices may vary.
Buy Now
or
Shop Local
Enter your zip code below to purchase from an indie close to you.
Description
Intention is generally viewed as a pit-bull kind of determination propelling one to succeed at all costs by never giving up on an inner picture. In this view, an attitude that combines hard work with an indefatigable drive toward excellence is the way to succeed. However, intention is viewed very differently in this book. Dr. Wayne W. Dyer has researched intention as a force in the universe that "allows" the act of creation to take place. This book explores intentionnot as something you dobut as an energy you re a part of. We re all "intended" here through the invisible power of intention. This is the first book to look at intention as a field of energy that you can access to begin co-creating your life with the power of intention. Part I deals with the principles of intention, offering true stories and examples on ways to make the connection. Dr. Dyer identifies the attributes of the all-creating universal mind of intention as creative, kind, loving, beautiful, expanding, endlessly abundant, and receptive, explaining the importance of emulating this source of creativity. In Part II, Dr. Dyer offers an intention guide with specific ways to apply the co-creating principles in daily life. Part III is an exhilarating description of Dr. Dyer's vision of a world in harmony with the universal mind of intention.
About the Author
Wayne W. Dyer is one of the most widely read authors today in the field of self-development. He is the author of many books, including such bestsellers as Your Erroneous Zones, You'll See It When You Believe It, and Real Magic.
A psychotherapist, Dyer received his doctorate in counseling psychology from Wayne State University and the University of Michigan, and has taught at many levels of education from high school through graduate study. He is the co-author of three textbooks, contributes to numerous professional journals and lectures extensively in the United States as well as abroad.
He appears regularly on radio and television shows around the country.