The Belly Fat Cure(tm) Fast Track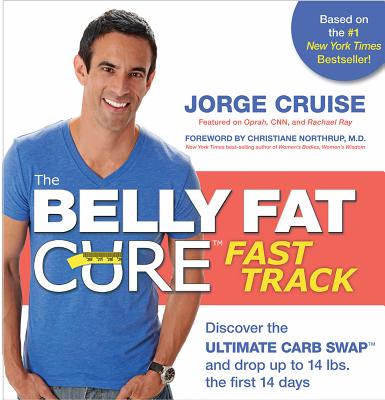 The Belly Fat Cure(tm) Fast Track
Discover the Ultimate Carb Swap(tm) and Drop Up to 14 Lbs. the First 14 Days
Hay House, Spiral, 9781401929145, 272pp.
Publication Date: September 13, 2011
* Individual store prices may vary.
Buy Now
or
Shop Local
Enter your zip code below to purchase from an indie close to you.
Description
BELLY BAD                                                           THE                                                        BELLY BESTHidden Sugar = 6g                                           ULTIMATE                                           Hidden Sugar = 0gHigh-fructose corn syrup,                            CARB SWAP™                    Real chocolate, no artificial processed flour, artificial flavors                                                              sweeteners, all natural (see page 113)
 For years, fad diets and infomercials have overwhelmed you with unrealistic—and often unsafe—methods for losing belly fat quickly. It's time to know the truth.
Avoiding hidden sugars—not calories—is the true key to weight loss.
Combining this discovery
with the burn-boosting power of the Ultimate Carb Swap, you will lose up to 14 lbs. in the first 14 days.
This doctor-approved, science-based solution includes yummy foods such as
cookies, pancakes, burgers, and even wine.
So if you are ready to cure belly fat
super fast
with foods you already have in your kitchen,
dig in!
Jessica lost 66 lbs.                  Amber lost 54 lbs.             Anthony lost 210 lbs.
About the Author
Jorge Cruise is the #1 New York Times bestselling fitness author of over twenty diet and fitness books in over sixteen languages. He is a contributor to The Dr. Oz Show, Steve Harvey, Good Morning America, the Today show, the Rachael Ray Show, Extra TV, Huffington Post, First for Women magazine, and The Costco Connection. He has his own show on Hay House Radio, Radio Jorge: Wellness for Busy People, with over twelve million listeners.