Elliot and the Pixie Plot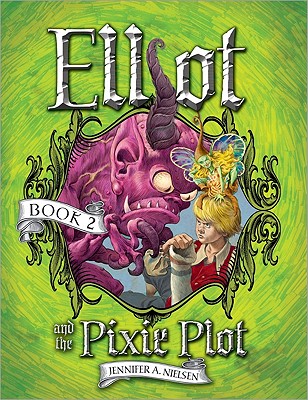 Elliot and the Pixie Plot
Sourcebooks Jabberwocky, Hardcover, 9781402240201, 189pp.
Publication Date: August 1, 2011
* Individual store prices may vary.
Buy at Local Store
Enter your zip code below to purchase from an indie close to you.
or
Not Currently Available for Direct Purchase
Description
An entire floor of St. Phobics Hospital for Really Scared Children has been set aside just for readers of this book. You may wish to take a minute before you start reading and reserve yourself a bed there.
As you read, you may begin to understand myctophobia (mic-tofo- be-a), or the fear of darkness. However, do not expect this book to help you with arachibutyrophobia (a-rak-i-something-be-a), the fear of peanut butter sticking to the roof of your mouth.
If you can't get yourself to St. Phobics, then get every lamp, flashlight, and lantern you can find and drag them into your bedroom. Turn them all on. You'll need them until you're certain there is nothing lurking in the dark.
At least, that's what Elliot wishes he had done.