Darker Still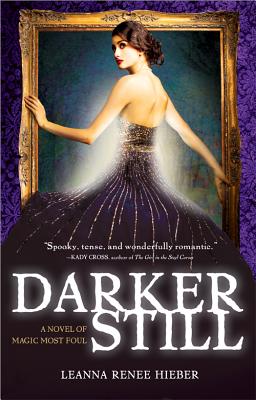 Darker Still
A Novel of Magic Most Foul
Sourcebooks Fire, Paperback, 9781402260520, 320pp.
Publication Date: November 8, 2011
* Individual store prices may vary.
Buy at Local Store
Enter your zip code below to purchase from an indie close to you.
or
Buy Here
Description
A lush gothic tale that begs for reading...I couldn't put it down." --New York Times bestselling author Sarah Maclean
I was obssessed.
It was as if he called to me, demanding I reach out and touch the brushstrokes of color swirled onto the canvas. It was the most exquisite portrait I'd ever seen--everything about Lord Denbury was unbelievable...utterly breathtaking and eerily lifelike.
There was a reason for that. Because despite what everyone said, Denbury never had committed suicide. He was alive. Trapped within his golden frame.
I've crossed over into his world within the painting, and I've seen what dreams haunt him. They haunt me too. He and I are inextricably linked--bound together to watch the darkness seeping through the gas-lit cobblestone strets of Manhattan. And unless I can free him soon, things will only get Darker Still.
Magic Most Foul Series:
Darker Still (Book 1)
The Twisted Tragedy of Miss Natalie Stewart (Book 2)
About the Author
Raised in rural Ohio and obsessed with the Victorian Era, Leanna's life goal is to be a "gateway drug to 19th century literature." An actress, playwright and award winning author, she lives in New York City and is a devotee of ghost stories and Goth clubs. Visit www.leannareneeheiber.com