The Memory Garden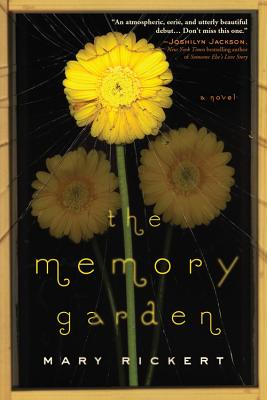 The Memory Garden
Sourcebooks Landmark, Paperback, 9781402297120, 304pp.
Publication Date: May 1, 2014
* Individual store prices may vary.
Buy Now
or
Shop Local
Enter your zip code below to purchase from an indie close to you.
Description
Winner of the 2015 Locus Award for Best First Novel
"A potent brew of guilty secrets and tragic histories, but also of enduring friendship and love. Add a pinch of the botanical. Serve on a luminous night faintly reminiscent of a Midsummer Night's Eve. A totally charming, totally engaging story told by Rickert, a magus of the first order. Magic in every line."--Karen Joy Fowler, New York Times bestselling author of We Are All Completely Beside Ourselves and The Jane Austen Book Club
Bay Singer has bigger secrets than most.
Not that she knows about them. Her mother, Nan, is sure that the burden of those secrets would be too much, and that's why she never told anyone the truth, not even Bay.
There's a lot that Nan's kept quiet over the years, especially those times with Mavis and Ruthie--times that were dark and full of guilt. But some secrets have a power all their own, and Nan realizes she needs Mavis and Ruthie now more than ever. When the three meet again in Nan's garden, their reunion has spellbinding effects that none of them could have imagined, least of all Bay...
"Mary Rickert's debut novel is absolutely stunning. An emotionally complex story bridges the divide between the past and the present, between generations, and between age-old friendships compromised by a web of secrets and lies. Be prepared to fall under this novel's strange and sensuous spell."--Christopher Barzak, author of One for Sorrow.
About the Author
Before earning her MFA from Vermont College of Fine Arts, Mary Rickert worked as kindergarten teacher, coffee shop barista, Disneyland balloon vendor and personnel assistant at Sequoia National Park. She now lives in Cedarburg, Wisconsin, a small city of candy shops and beautiful gardens.
She has published numerous short stories and two collections: "Map of Dreams", which won the World Fantasy and Crawford Awards, and "Holiday", which contains her World Fantasy Award winning short story, "Journey into the Kingdom." She also won a Shirley Jackson Award for her story, "The Corpse Painter's Masterpiece." "The Memory Garden" is her first novel.
M. Rickert is the author of many short stories that have been anthologized in several "Year's Best Science Fiction" and "Year's Best Fantasy" collections. She lives in Saratoga Springs, New York.