Journey to the Center of the Earth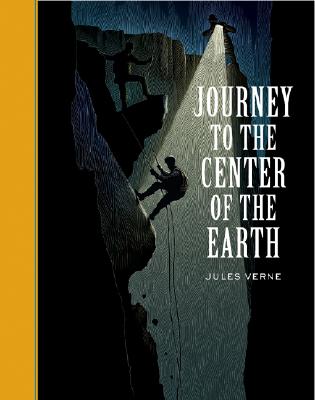 Journey to the Center of the Earth
Sterling, Hardcover, 9781402743375, 244pp.
Publication Date: March 6, 2009
* Individual store prices may vary.
Buy Now
or
Shop Local
Enter your zip code below to purchase from an indie close to you.
Description
What a stunning discovery: an old, coded note that actually contains directions for reaching the Earth's very core And once he finds it, renowned geologist Professor Liedenbrock can t resist setting out with his 16-year-old nephew to go where only one man has gone before. Jules Verne takes young readers on one of the most incredible journeys ever imagined, from Iceland's frozen tundra far down into fantastic underground prehistoric worlds and back up again through the fires of an erupting volcano.
About the Author
Jules Verne was a French writer and pioneer of the science fiction genre through novels like Twenty Thousand Leagues Under the Sea, Around the World in Eighty Days, A Journey to the Center of the Earth, and The Mysterious Island. A visionary, Verne wrote about air, space, and underwater travel long before the ability to travel in these realms was invented, and his works remain amongst the most translated, most continually reprinted, and most widely read books of all time. Jules Verne died in 1905 having paved the way for future science fiction writers and enthusiasts.

Firefly Books