Introducing Christian Ethics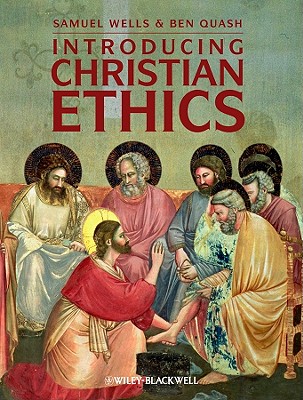 Introducing Christian Ethics
Wiley-Blackwell, Paperback, 9781405152761, 387pp.
Publication Date: March 2010
* Individual store prices may vary.
Shop Local
Enter your zip code below to find indies closest to you.
Description
This comprehensive textbook offers an unparalleled introduction to the study of Christian Ethics, mapping and exploring all the major ethical approaches, and offering thoughtful insights into the complex moral challenges facing people today. Redefines the field of Christian ethics along three strands: universal (ethics for anyone), subversive (ethics for the excluded), and ecclesial (ethics for the church) Encompasses Christian ethics in its entirety, offering students a substantial overview by re-mapping the field and exploring the differences in various ethical approaches Provides a successful balance between description, analysis, and critique Reveals how ecclesial ethics is respectful of, and indeed, often profoundly indebted to, other approaches to ethics Structured so that it can be used alongside a companion volume, "Christian Ethics: An Introductory Reader," which further illustrates and amplifies the diversity of material and arguments explored here.
About the Author
Stanley Hauerwas is Gilbert T. Rowe Professor of Theological Ethics at the Divinity School, Duke University, North Carolina. He is regarded as a, if not the, leading figure in Christian ethics. His book, "A Community of Character: Toward a Constructive Christian Social Ethic," was selected as one of the 100 most important books on religion of the twentieth century. He is one of the most brilliant and original thinkers of his generation. He has written numerous books including: "The Peaceable Kingdom "(1983)," A Community of Character "(1981)," Resident Aliens "(1989)," Christians Among the Virtues "(1997)," Wilderness Wanderings: Probing Twentieth Century Theology "(1997), "Sanctify Them in the Truth "(1998), and "With the Grain of the Universe: the Church's Witness and Natural Theology" (2001).
Samuel Wells is Priest-in-Charge of St Mark's, Newnham, Cambridge, and a writer in theological ethics. He has published several books, including "Transforming Fate into Destiny" (1998), "Faithfulness and Fortitude "(2000), and "Improvisation and the Drama of Christian Ethics" (2004).
Ben Quash is Dean and Fellow of Peterhouse and lectures at the Faculty of Divinity, University of Cambridge. He is also Convenor of the Cambridge Interfaith Programme.