Major Pettigrew's Last Stand
By Helen Simonson
(Thorndike Press, Hardcover, Large Print, 9781410427526, 587pp.)
Publication Date: July 2010
Other Editions of This Title: Compact Disc, Paperback, Hardcover, Paperback, Paperback
Shop Local

Enter your zip code below to find indies closest to you.
"This is the perfect answer for a book group looking for charm, literacy, and humor. The story of Major Pettigrew and Mrs. Ali and their their families in a middle-class English village will delight readers worn to the bone by the many angst-ridden and torturous family novels of today. Simonson offers a contemporary tale, but with a sensibility and sensitivity to the mores of a generation ago. Wonderful reading!"
-- Marian Nielsen, Orinda Books, Orinda, CA
"In a comedy of manners that would make Jane Austen proud, a retired general and a widowed Pakistani women meet and court in an out-of-the-way English village. There is wit here, and cleverness, and a host of clear-eyed, stiff-lipped, curmudgeonly joys. Fans of British humor and storytelling must acquire this wryly funny love story."
---
CONVERSATION STARTERS
In the outset of Major Pettigrew's Last Stand, the Major is described as feeling the weight of his age, but on page 320, the morning after his romantic evening with Mrs. Ali at Colonel Preston's Lodge, Simonson writes that "a pleasant glow, deep in his gut, was all that remained of a night that seemed to have burned away the years from his back." Love is not only for the young and, as it did the Major, it has the capacity to revitalize. Discuss the agelessness of love, and how it can transform us at any point in our lives.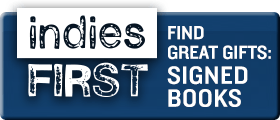 Major Pettigrew's Last Stand