History of a Pleasure Seeker
By Richard Mason; Joseph Kanon
(Thorndike Press, Hardcover, Large Print, 9781410448576, 425pp.)
Publication Date: June 2012
Other Editions of This Title: Hardcover, Hardcover, Paperback, Paperback, Paperback
Shop Local

Enter your zip code below to find indies closest to you.
Selected by Indie Booksellers for the
February 2012 Indie Next List
"Set in Amsterdam during the Belle Epoque, History of a Pleasure Seeker follows Piet Bartol, the poor but cultured young tutor to a wealthy Dutch family. Piet is determined to drink life to the fullest, and this ambition alters not only his own life, but also the lives of those around him. Skillfully and evocatively rendered, this novel feels like its own guilty pleasure, redolent of lazy afternoons and late night liaisons."
---
Saturday, Jun 23, 2012
These five books will give you literary jet lag â?? a yearning to linger in the world of the author's imagination, and a reluctance to return to your own. The research is so deep it becomes invisible, and these writers are trusted guides, gently nudging and leading you through each tale. More at NPR.org
---
CONVERSATION STARTERS
Who is the "pleasure seeker" of the title? Who else might that describe?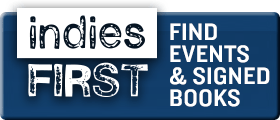 History of a Pleasure Seeker