The Orphanmaster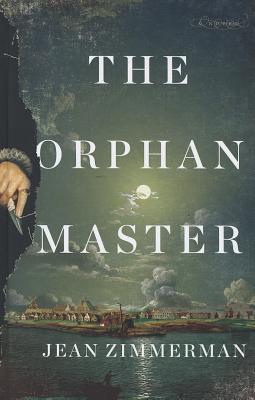 The Orphanmaster
Thorndike Press, Hardcover, Large Print, 9781410449542, 703pp.
Publication Date: July 5, 2012
* Individual store prices may vary.
Buy at Local Store
Enter your zip code below to purchase from an indie close to you.
or
Not Currently Available for Direct Purchase
Description
From a debut novelist, a gripping historical thriller and rousing love story set in seventeenth-century Manhattan
It's 1663 in the tiny, hardscrabble Dutch colony of New Amsterdam, now present-day southern Manhattan. Orphan children are going missing, and among those looking into the mysterious state of affairs are a quick-witted twenty-two-year-old trader, Blandine von Couvering, herself an orphan, and a dashing British spy named Edward Drummond.
Suspects abound, including the governor's wealthy nephew, a green-eyed aristocrat with decadent tastes; an Algonquin trapper who may be possessed by a demon that turns people into cannibals; and the colony's own corrupt and conflicted orphanmaster. Both the search for the killer and Edward and Blandine's newfound romance are endangered, however, when Blandine is accused of being a witch and Edward is sentenced to hang for espionage. Meanwhile, war looms as the English king plans to wrest control of the colony.
Jean Zimmerman brings New Amsterdam and its surrounding wilderness alive for modern-day readers with exacting period detail. Lively, fast paced, and full of colorful characters, "The Orphanmaster" is a dramatic page-turner that will appeal to fans of Hilary Mantel and Geraldine Brooks.
About the Author
Jean Zimmerman is the author of the debut novel "The Orphanmaster". Jean has also published nonfiction focusing on the changing role of women in America: "Love, Fiercely: A Gilded Age Romance; The Women of the House: How a Colonial She-Merchant Built a Mansion, a Fortune and a Dynasty"; and "Tailspin: Women at War in the Wake of Tailhook. "Jean is the coauthor of "Breaking with Tradition: Women and Work, the New Facts of Life "and she and her husband, Gil Reavill, published "Raising Our Athletic Daughters: How Sports Can Build Self-Esteem and Save Girls' Lives." Zimmerman lives with her family in Westchester County, New York.