Creative Community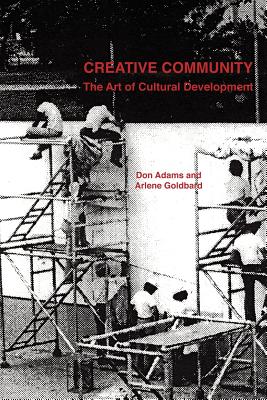 Creative Community
The Art of Cultural Development
Lulu Press, Paperback, 9781411639539, 140pp.
Publication Date: July 1, 2005
* Individual store prices may vary.
Buy at Local Store
Enter your zip code below to purchase from an indie close to you.
or
Buy Here
About the Author
Don "Adan" Adams currently lives in San Juan Cosala, Jalisco, Mexico with Pirata the One-eyed Wonder Dog, and Max and Mona the totally untrained but lovable brother and sister felines. Since the early 60's he has travelled in many parts of Mexico and finally after several years of living part-time in many places in Mexico retired to full-time Mexico living five years ago.
A Navy veteran who served in DaNang, RVN in 1966-67, he graduated from Nidwestern State University in Wichita Falls, Texas after his discharge. He worked as a truck driver, an oilfield roughneck, a landscape company owner, an insurance adjuster, an auto-body shop manager, an ESL teacher in Mexico, and a coach and public school teacher of behaviorally disordered Special Education students in Texas.
He has published articles in specialty magazines, won awards for fiction, and currently writes a monthly column for the world's largest Mexico-related web site, www.Mexconnect.com. This is his first full length book. He is currently researching a book on the history and craft of the Zapotec weavers of Teotitian del Valle, Oaxaca, Mexico.
A provocative independent voice for our times, Arlene Goldbard is a writer, social activist, and consultant who works for justice, compassion, and honor in every sphere, from the interpersonal to the transnational.
Goldbard's essays have appeared in such journals as Art in America, The Independent, Theatre, High Performance, and Tikkun. Her books include Crossroads: Reflections on the Politics of Culture (1990); Community, Culture and Globalization (2002); and her novel Clarity (2004).
Goldbard has helped dozens of organizations make plans and solve problems. These include nonprofits such as the Independent Television Service, the National Campaign for Freedom of Expression, and the New Museum of Contemporary Art; foundations such as the Rockefeller Foundation and the Paul Robeson Fund for Independent Media; a score of state arts agencies; and many others.
She has served as vice chair of the board of ALEPH: Alliance for Jewish Renewal, and tsofah/president of Congregation Eitz Or in Seattle. She is a member of the board of directors of the Shalom Center. She cofounded such activist groups as the San Francisco Artworkers' Coalition, the California Visual Artists Alliance, Bay Area Lawyers for the Arts, and Draft Help.
Born in New York, Goldbard grew up in the San Francisco Bay Area, where she now lives.