The Tehran Initiative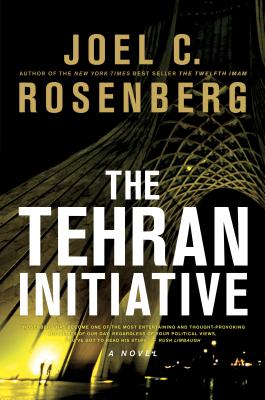 The Tehran Initiative
Tyndale House Publishers, Hardcover, 9781414319353, 462pp.
Publication Date: October 18, 2011
* Individual store prices may vary.
Buy at Local Store
Enter your zip code below to purchase from an indie close to you.
or
Not Currently Available for Direct Purchase
Description
Retailers Choice Award winner, 2012The world is on the brink of disaster and the clock is ticking. Iran has just conducted its first atomic weapons test. Millions of Muslims around the world are convinced their messiah--known as "the Twelfth Imam"--has just arrived on earth. Israeli leaders fear Tehran, under the Twelfth Imam's spell, will soon launch a nuclear attack that could bring about a second holocaust and the annihilation of Israel. The White House fears Jerusalem will strike first, launching a preemptive attack against Iran's nuclear facilities that could cause the entire Middle East to go up in flames, oil prices to skyrocket, and the global economy to collapse. With the stakes high and few viable options left, the president of the United States orders CIA operative David Shirazi and his team to track down and sabotage Iran's nuclear warheads before Iran or Israel can launch a devastating first strike.
About the Author
Joel C. Rosenberg is a New York Times bestselling author with more than 2.5 million copies sold among his seven novels (The Last Jihad, The Last Days, The Ezekiel Option, The Copper Scroll, Dead Heat, The Twelfth Imam, and The Tehran Initiative), four nonfiction books (Epicenter, Inside the Revolution, Implosion, and The Invested Life), and digital short (Israel at War). A communications strategist based in Washington, D.C., he has worked with some of the world s most influential and provocative leaders, including Steve Forbes, Rush Limbaugh, Natan Sharansky, and Benjamin Netanyahu. Once a political columnist for World magazine, he now writes commentaries for National Review as well as a weekly e-mail update known as Flash Traffic for business and political leaders. A front-page Sunday New York Times profile called him a force in the capital. He has also been profiled by the Washington Times and the Jerusalem Post and has been interviewed on ABC s Nightline, CNN Headline News, FOX News Channel, The History Channel, MSNBC, The Rush Limbaugh Show, and The Sean Hannity Show.